There are simple serendipities, and then there are what can only be called Titanic coincidences.
For instance, here are three Titanic-related anniversaries, all occurring on 27 January.
27 January 1850: Titanic Capt. Edward J. Smith was born.
27 January 1861: "Titanic's Other Captain," Capt. Herbert Haddock, who oversaw Titanic's fitting out in Belfast for White Star Line prior to the liner's delivery, was born
27 January 1891: Harold Cottam, wireless operator on the Titanic rescue ship Carpathia, was born.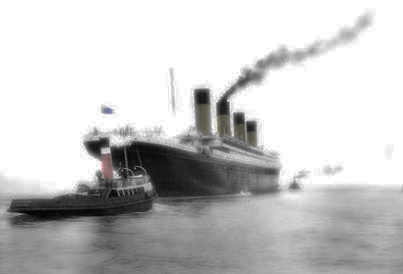 Please help keep Ocean Liners Magazine afloat. Any amount will be greatly appreciated. —Regards, John Edwards Editor/Publisher.