Launched on 4 April 1987, Royal Caribbean's Sovereign of the Seas held the distinction of being the largest passenger vessel built during the previous 50 years and the largest cruise ship in history. She was, in fact, the largest passenger ship to be built since Cunard Line's Queen Elizabeth (1940). Many observers at the time felt that it would be difficult, if not economically impossible, for any line to build an even larger cruise ship. (Little did they know.)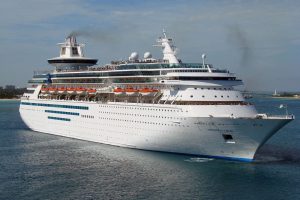 The 73,192 GRT Sovereign of the Seas was the first "megaliner"—a cruise ship designed to be a floating resort. Today, when compared to a generation of 21st century floating office blocks, Sovereign of the Seas can be viewed as a relatively small cruise ship. As she entered service, Sovereign of the Seas was 880 feet long and 106 feet at beam. She was capable of carrying 2,850 passengers. A set of four nine-cylinder diesel-engines could power her through the sea at a speed of 21.5 knots.
Such speed was rarely necessary, however. For much of her Royal Caribbean career, Sovereign of the Seas was assigned to dreary three- and four-day cruises between Florida and Bahamian ports.
Despite her size, Sovereign of the Seas arrived as a relatively attractive ship, featuring a graceful bow and generally trim lines that helped belie her hulk. In many respects, Sovereign of the Seas and her sister ships, Monarch of the Seas and Majesty of the Seas, can be regarded as some of the last ships built for a mass market cruise line to retain some of the look and feel of a traditional ocean liner/cruise ship.
Sovereign of the Seas' interior featured include a multi-deck atrium lobby (the Centrum), and a funnel-mounted top-deck Viking Crown Lounge. The ship offers five restaurants, nine bars, spa, four pools and a casino.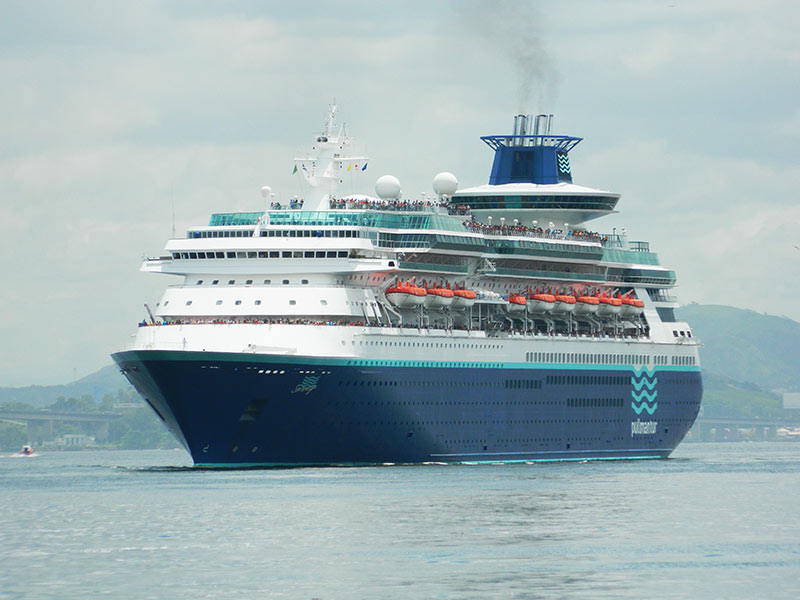 In November 2008 Sovereign of the Seas was refurbished and transferred to the fleet of Pullmantur Cruises. Renamed Sovereign, she carried passengers on Mediterranean round-trip cruises—Barcelona, Palma de Mallorca, Malaga and Rome.
The magic ended in early 2020, when the COVID-19 pandemic halted all cruises worldwide. In June 2020, Pullmantur announced that they had filed for reorganization under Spanish insolvency laws, citing the financial impact created by the pandemic as the cause.
. On 24 June 2020 Sovereign was beached at Aliağa, Turkey, where she was broken up.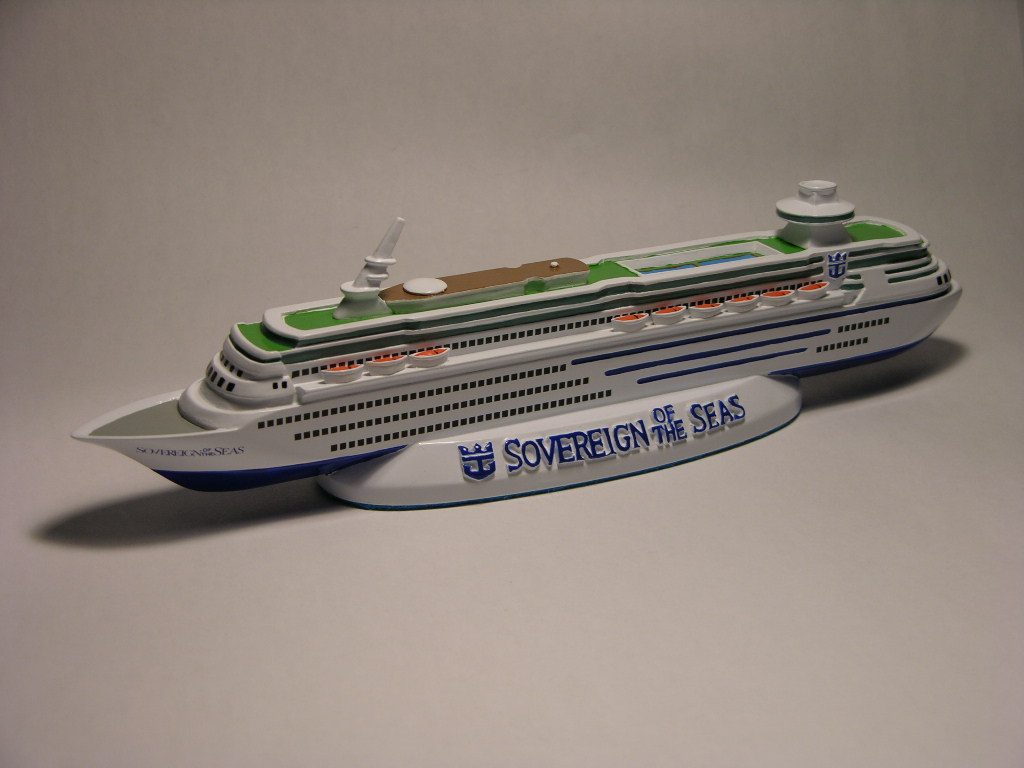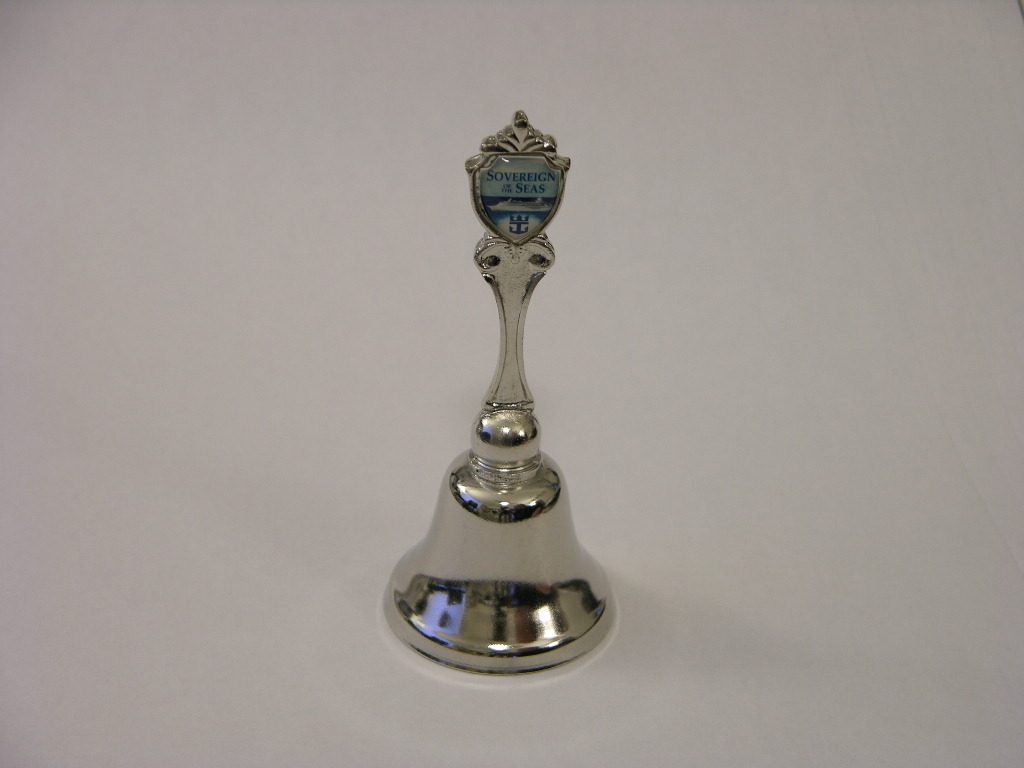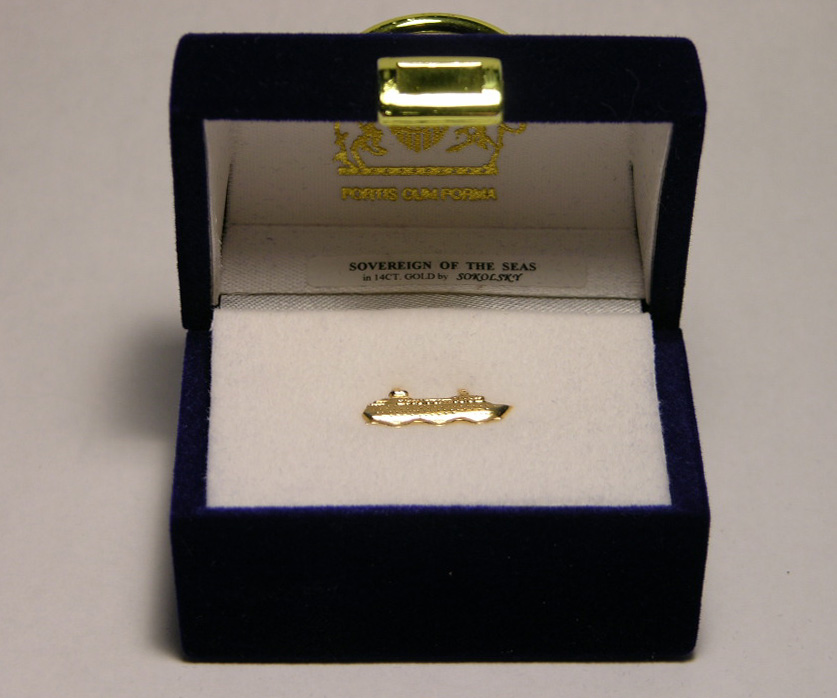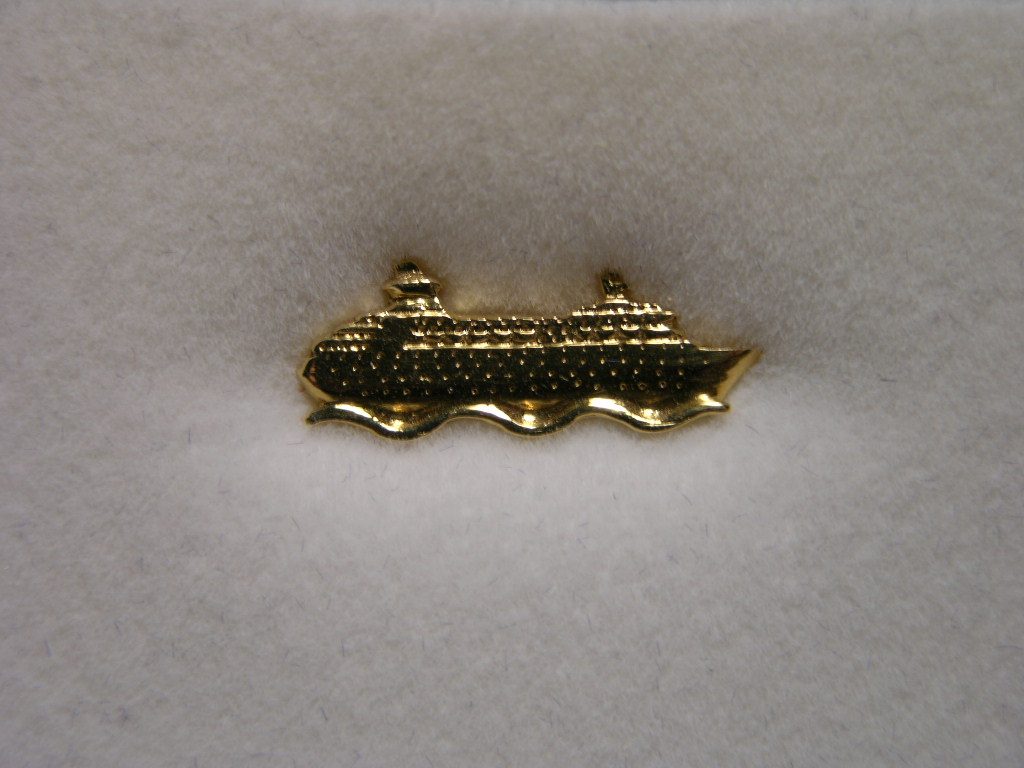 Please help keep Ocean Liners Magazine afloat. Any amount will be greatly appreciated. Think of it like tipping your history steward.
—Regards, John Edwards, Editor/Publisher.