Pacific Liner is a 1938 fictional film that focuses on a very real current issue: a ship-wide epidemic.
Here's the basic plot: Arcturus is sailing from Shanghai to San Francisco when a stowaway is discovered hiding in a bunker. It's soon determined that the unwanted passenger is dying of cholera. Panic ensues as crewmember after crewmember is infected by the disease.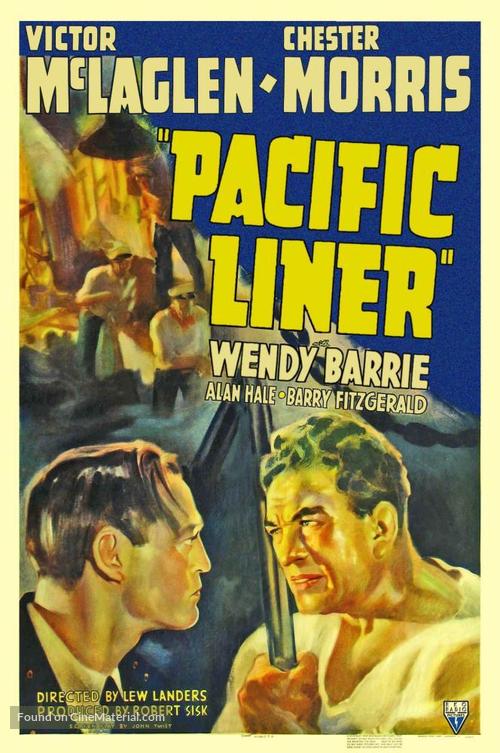 As the epidemic spreads below decks, valiant ship's physician Dr. Jim Craig tells chief engineer "Crusher" McKay that the engine and fire rooms must be immediately placed under quarantine. Yet all of Craig's efforts to keep the disease from spreading are opposed by McKay, with the black gang bearing the brunt of the outbreak.
There's also a love-interest subplot (It is, after all, a golden age Hollywood movie).
BTW, keep an eye peeled for Alan Hale, father of Alan Hale Jr., "the Skipper" on the 1960s sitcom "Gilligan's Island."
You can get a good feel for this film by viewing the clip above. The complete movie is available on DVD from Warner Archives.

Please help keep Ocean Liners Magazine afloat. Any amount will be greatly appreciated. Think of it like tipping your history steward.
—Regards, John Edwards, Editor/Publisher.