On 17 November 1910, the Norddeutscher Lloyd (NDL) liner Prinz Friedrich Wilhelm (1910) and the French steamer La Lorraine (1899) departed from their North River piers for Europe at approximately the same time. They didn't make it very far.
In fact, the liners collided, sending passengers on both vessels into a panic.
The encounter mimicked two cars reversing into each other in a mall parking lot. La Lorraine backed away from her Manhatten pier just as Prinz Freidrich Wilhelm pulled out from her New Jersey slip on the opposite side of the river.
Boom. Crunch.
Fortunately, there were no serious injuries aboard either liner. La Lorraine escaped with a bent bow while Prinz Freidrich Wilhelm suffered several damaged stern plates that required the ship to visit a drydock for repairs.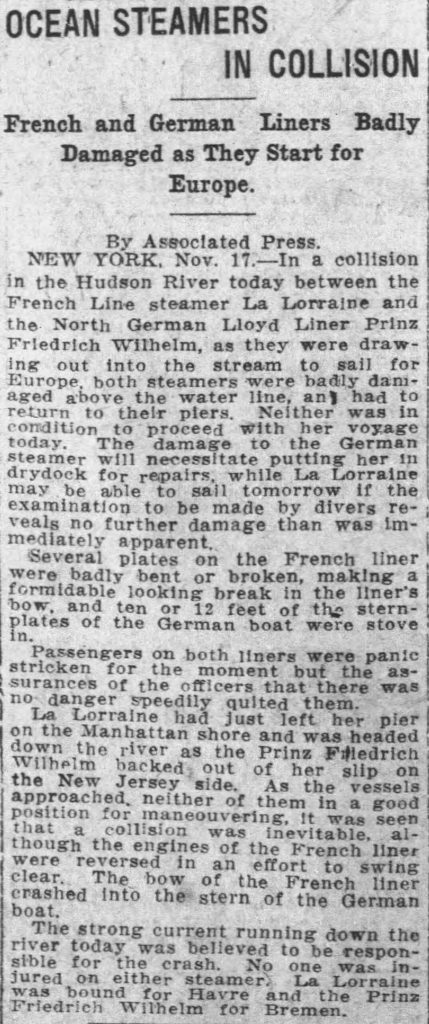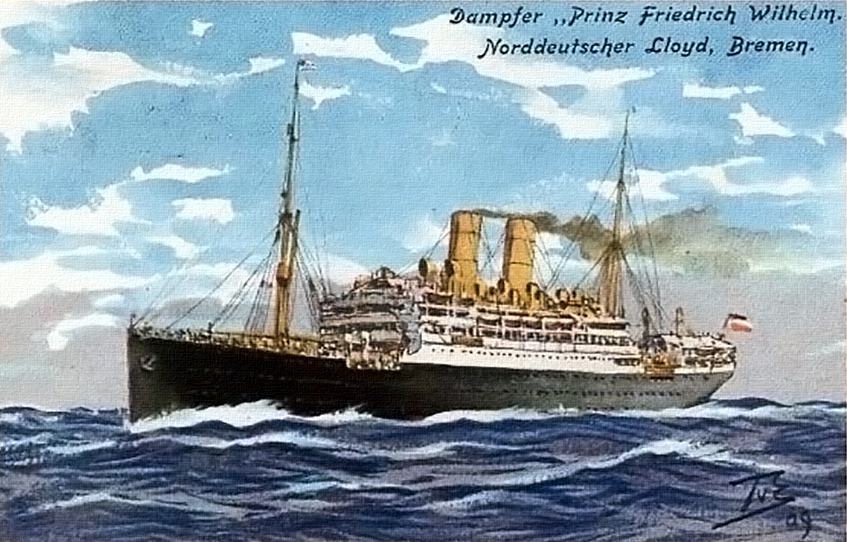 Please help keep Ocean Liners Magazine afloat. Any amount will be greatly appreciated. Think of it like tipping your history steward.
—Regards, John Edwards, Editor/Publisher.