It was an evening of "great excitement" on White Star's Laurentic (1908) in February 1911 when an angry passenger bolted from his cabin firing a revolver.
Here's the story: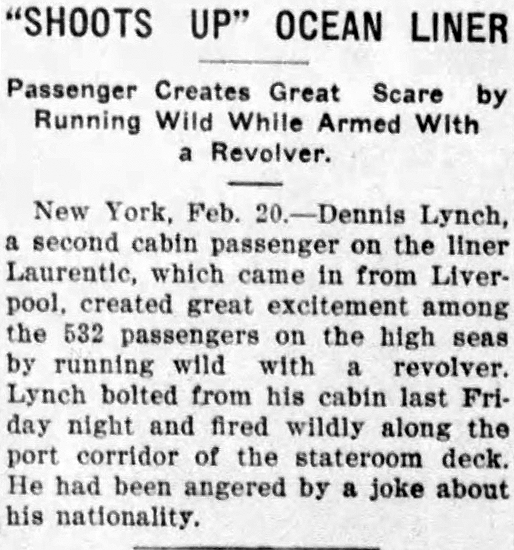 Less than six years later, after conversion into an armed merchant cruiser at the onset of World War I, Laurentic sank after striking two mines north of Ireland on 25 January 1917.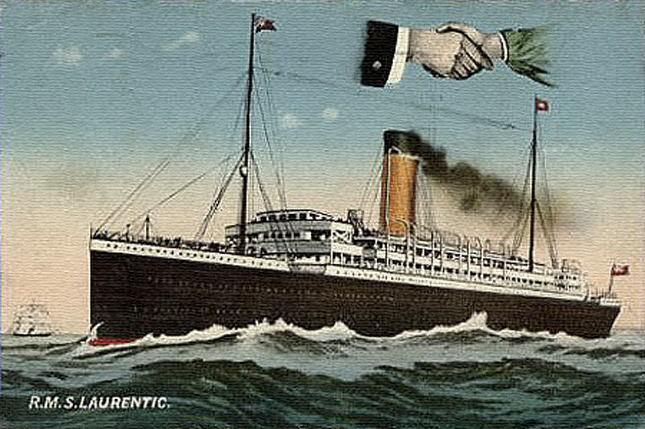 Please help keep Ocean Liners Magazine afloat. Any amount will be greatly appreciated.
—Regards, John Edwards, Editor/Publisher.