A strange, violent vibration lasting over two minutes created worry and alarm onboard Olympic (1911) on 18 November 1929 as the liner passed within just a few degrees of sister ship Titanic's last known position. Rumors began circulating among crew and passengers that the White Star liner had struck an object, run aground, blown a boiler, or lost a propeller. Yet an inspection of the ship found nothing amiss.
Radio reports soon informed all on board that a magnitude 7.2 earthquake near the Grand Banks caused the vibration. Olympic suffered no damage.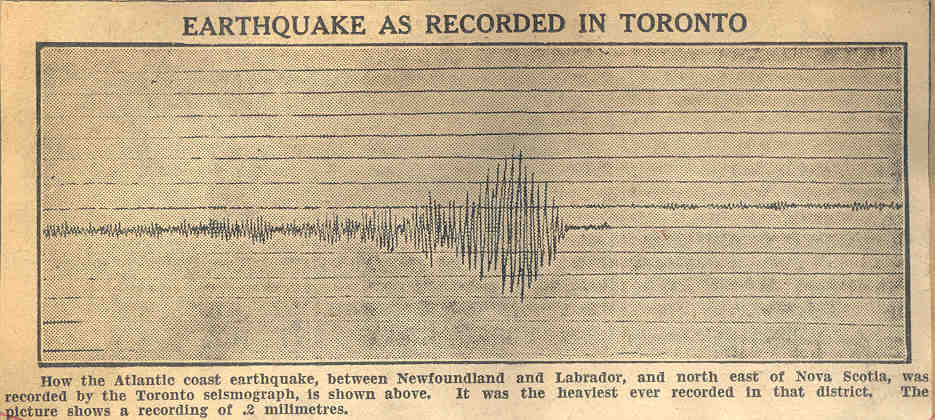 Besides shaking Olympic and other vessels in the area, an underwater landslide and tsunami generated by the earthquake broke a dozen undersea telephone/telegraph cables. More importantly, the disaster killed 28 people and left hundreds more homeless or destitute in both Newfoundland and Labrador. The event still stands as the most destructive earthquake-related event in the area's history.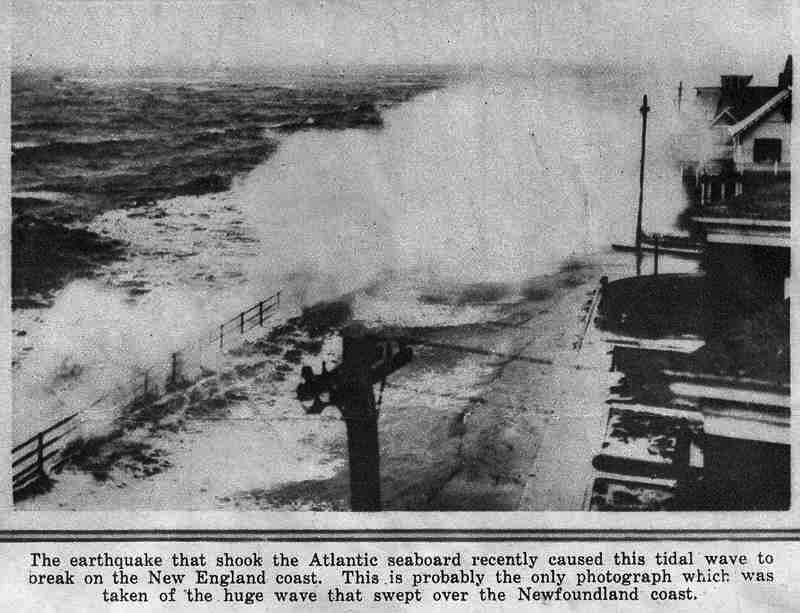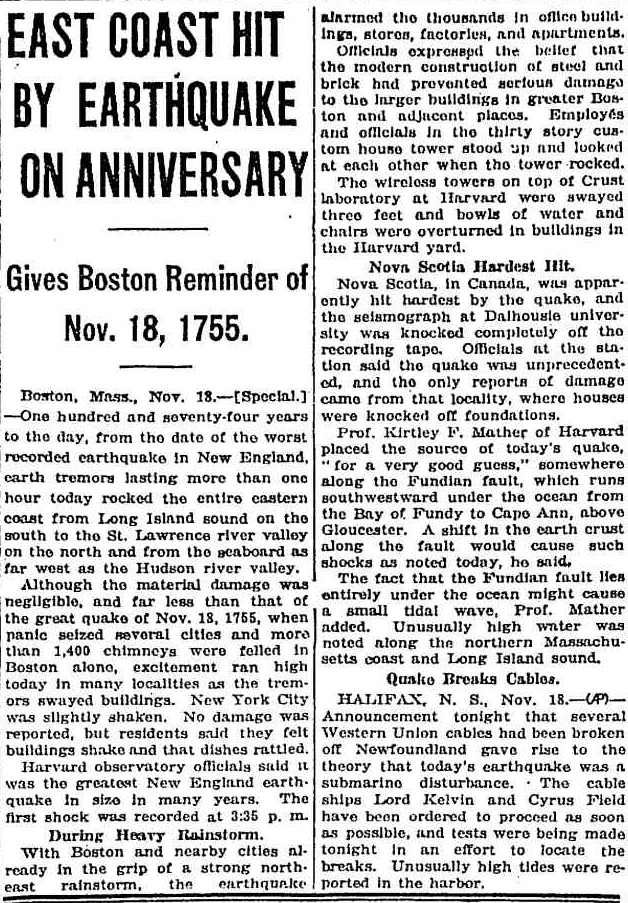 Please help keep Ocean Liners Magazine afloat. Any amount will be greatly appreciated.
—Regards, John Edwards, Editor/Publisher.