On 7 October 1985, Achille Lauro was hijacked by members of the Palestine Liberation Organization during a 10-day Mediterranean cruise as the vessel traveled off the coast of Egypt between Alexandria and Port Said.
Holding the ship's passengers and crew hostage, the hijackers demanded the release of 50 Palestinians being held in Israeli prisons. After being refused permission to dock at Tartus, Syria, the hijackers heartlessly killed disabled Jewish-American passenger Leon Klinghoffer and threw his body overboard.
When Egyptian authorities gave the hijackers permission to leave without harassment, Achille Lauro headed to Port Said. Upon arrival, the hijackers left the ship via a tugboat and departed for the airport, bound for Tunisia. American fighter jets, however, forced the hijackers' plane down over Sicily, where Italian authorities arrested them.
Yousef Majed al-Molqui, the hijacking's ringleader, was released from an Italian prison in 2009 after serving 23 years of a 30-year jail sentence for his role in the takeover and Klinghoffer's murder.
Achille Lauro was launched in 1946 as Rotterdamsche Lloyd's Willem Ruys and assigned to the company's Netherlands-Indonesia service. The vessel was named after the line's founder 's grandson, who was taken hostage and shot during World War II.

Achille Lauro returned to cruise service after the hijacking incident. On 2 December 1994, while cruising off Somalia, a major fire broke out in the ship's engine room. All 1,090 passengers and crew had to leave the vessel in lifeboats. Three people were killed. The fire lasted for three days; the ship was declared a total loss.
A 1990 motion picture, Voyage of Terror: The Achille Lauro Affair, retold the incident with a cast that included Burt Lancaster and Eva Marie Saint. (This film shouldn't be confused with a 1998 movie, Voyage of Terror, about a virus-infected cruise ship.)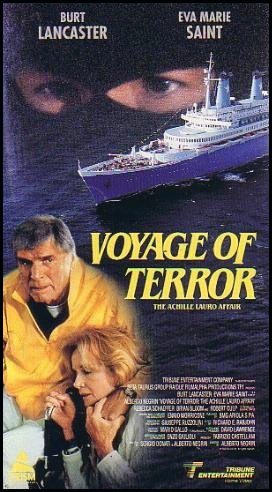 The Achille Lauro hijacking also inspired an opera, The Death of Klinghoffer, by composer John Adams. The controversial opera has been performed at Covent Garden, the Metropolitan Opera and by many other opera companies.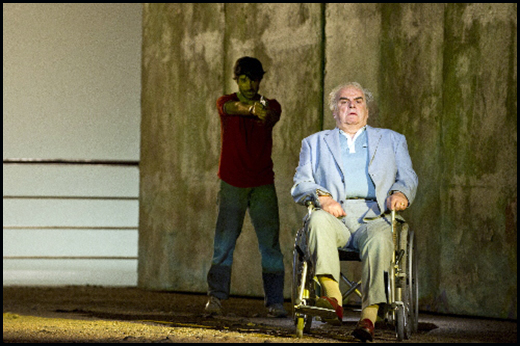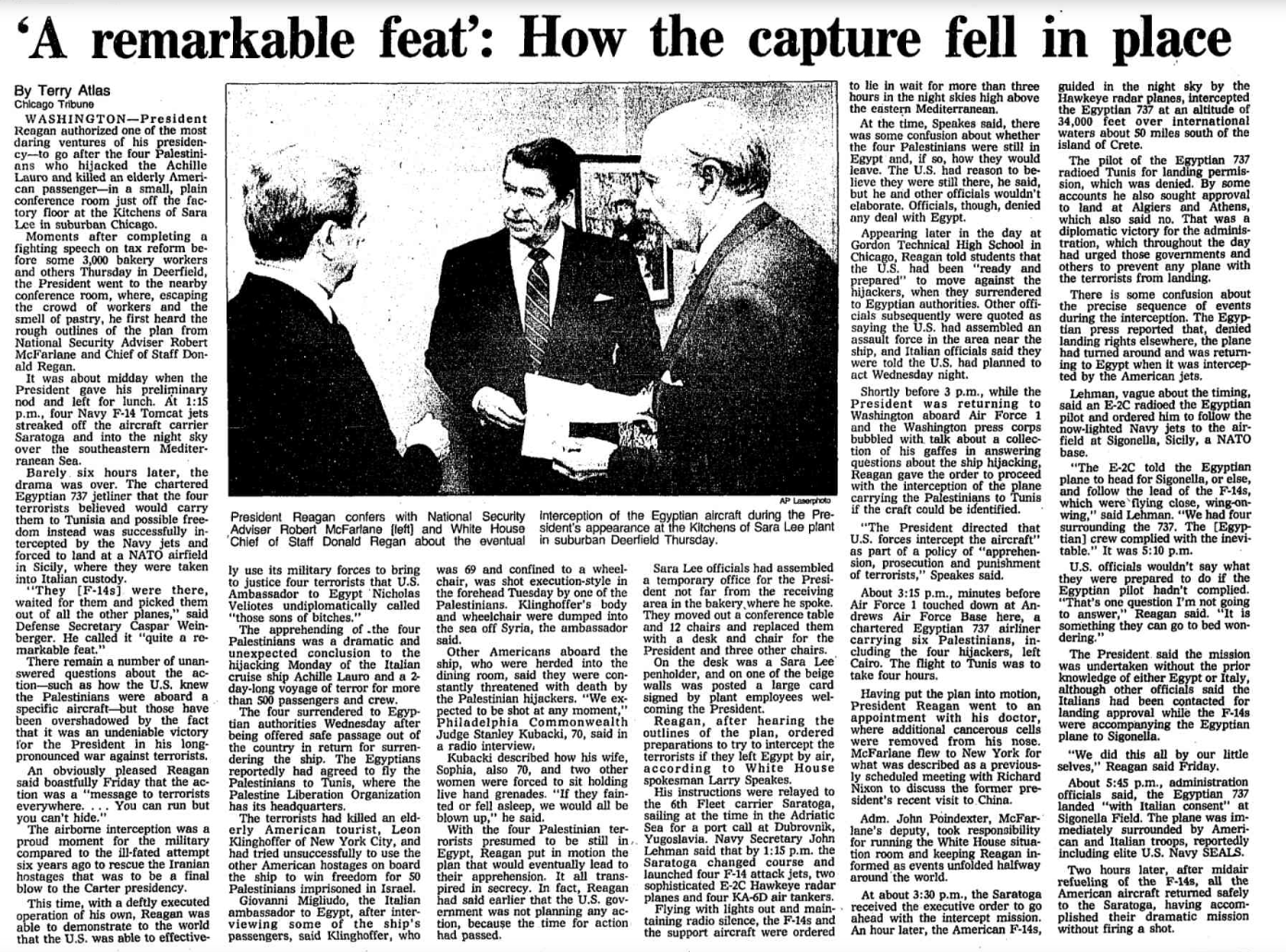 Please help keep Ocean Liners Magazine afloat. Any amount will be greatly appreciated.
—Regards, John Edwards, Editor/Publisher.