Other than her mint green color, the most interesting feature of Caronia (1949) was her large and impressive funnel. The funnel was so large that it occasionally acted like a sail in high winds, a factor that had to be compensated for when calculating the liner's course.
In this 1948 newsreel, "The Clyde Demands More Steel," we see Caronia's famous funnel as it was being built and topped off. The funnel was some 53 feet long, 26.5 feet wide and 46 feet high. Its weight, including internal machinery, was 125 tons. That's a lot of funnel.
Thanks to this rarely viewed newsreel, also get to see some nice views of John Brown & Co. workers doing what they did best: build great ocean liners.
(The audio dies out toward the end of the newsreel, so don't blame your computer or mobile device for the sudden silence.)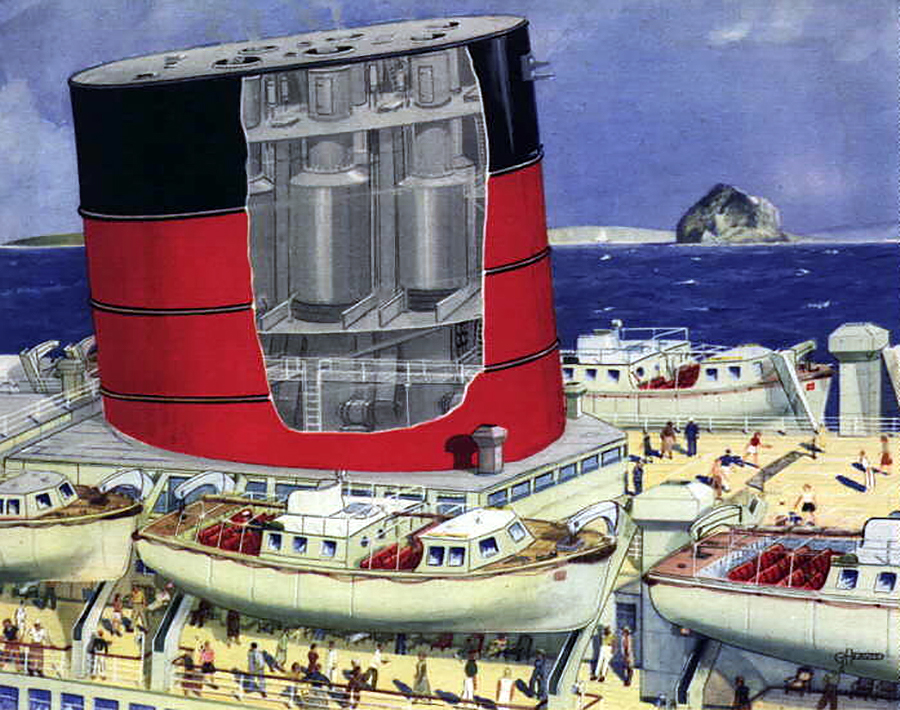 Did you like this article? When you buy anything through the link below, Amazon will contribute a small amount to Oceanliners Magazine at no extra cost to you.
Shop Now