Did you know that Normandie cabin class passengers had access to their own shooting gallery?
Here's a photo of the facility, complete with guns and movable targets. A different world, no? Can you imagine a modern cruise ship offering such an attraction?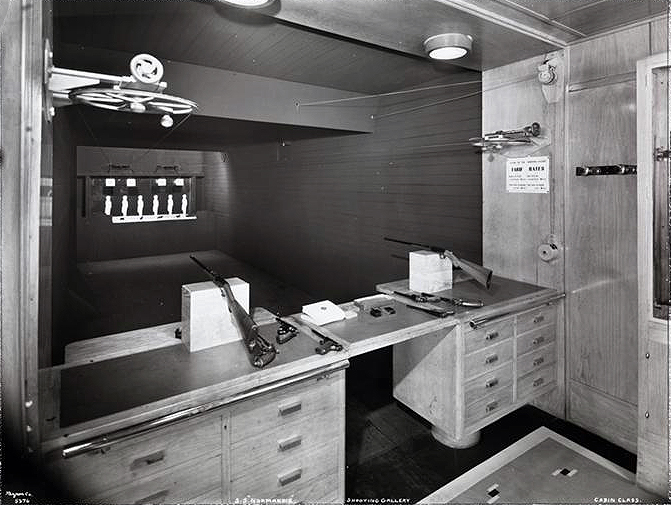 Tragically, about a decade after this photo was taken, Normandy, France, saw a great deal of shooting, and nobody was practicing.