People forget that Normandie was so ahead of her time that even her tourist class cabins were equipped with wide-screen LCD video panels. In cabin class, a steward could be summoned to provide an HDMI cable for connecting the passenger's notebook to the massive screen.
There was no stateroom Wi-Fi back in the 1930s. Stateroom hotspots finally became available in 1962, when French Line's France offered the service (in first class only).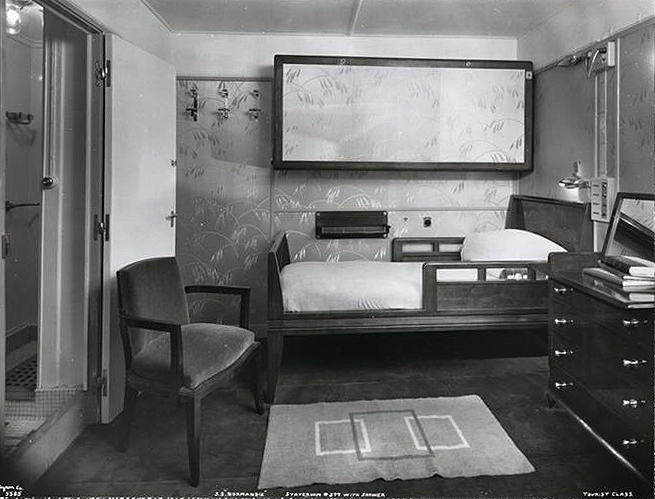 Press the NEXT button above for another view of this remarkable cabin.