French artist Raymond Subes (13 April 1891 to 31 January 1970) designed the fabulous 20-foot-tall doors leading to the first-class dining room on Normandie (1935). The doors spanned over two ship decks in height and featured a total of 10 medallions—five per door.
Subes was one of the most renowned French metalworkers of the Art Deco period. Besides Normandie, his work could also be found on several other French Line vessels, including Ile de France (1927) and France (1962). Subes also fulfilled commissions for several French banks, including the Banque de France and the National City Bank aux Champs-Elysees, the Institut Pasteur, the Caisse des Depots et Consignations, and the Musee de la France d'Outre-mer.
Subes' commercial work is typically unsigned, making it difficult to identify except by its unique naturalistic and fluid style. Subes' initial work was in wrought iron, occasionally bronze and copper. By the 1930s, Subes added aluminum and oxidized or lacquered steel to his materials.
The doors' final fate is unknown. They were likely destroyed when the liner was broken up. Six of the medallions were rescued, however. They now adorn the entry to Our Lady of Lebanon Maronite Catholic Cathedral in the New York borough of Brooklyn.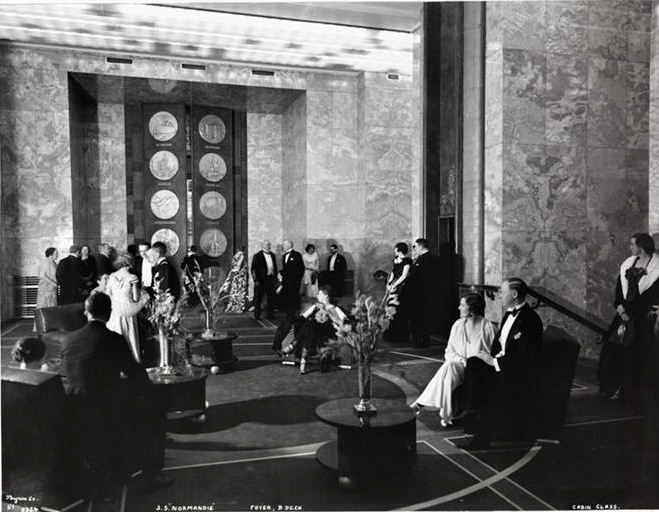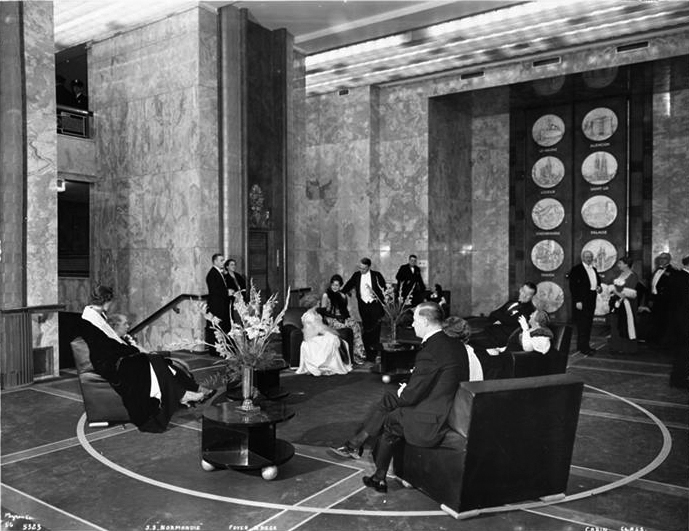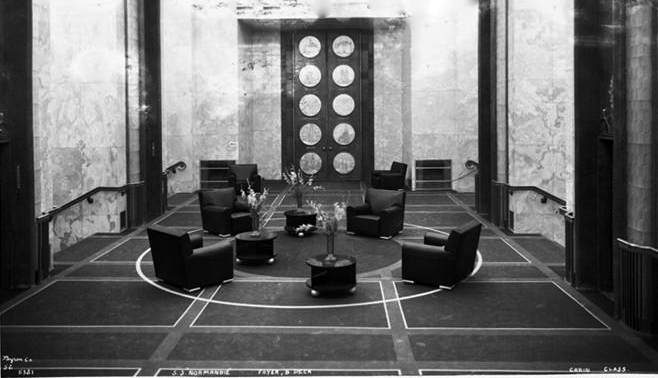 Please help keep Ocean Liners Magazine afloat. Any amount will be greatly appreciated. Think of it like tipping your history steward.
—Regards, John Edwards, Editor/Publisher.