Cunard Line's presence in New York dates back to 1848, but it wasn't until 1921 that the company opened its glamorous Cunard Building at 25 Broadway in lower Manhattan. A Western counterpart to Cunard's famous Liverpool headquarters, the building was lavishly decorated and featured a variety of tenants, most related to Cunard and/or the shipping industry. The building also included two luxurious apartments: one for the use of Cunard's managing director and the other for some guy named Rockefeller.
As the passenger liner market declined, Cunard left its namesake building behind. Cunard Line operations are now based in Southampton. Its US office is in Valencia, California, about 60 miles up the freeway from Queen Mary.
In the 1970s, the US Postal Service leased the Cunard Building's lobby space for a branch post office. Packages and stamps are now exchanged in the Great Hall, where people once bought passage on liners such as Mauretania, Queen Mary and Queen Elizabeth. Many of the building's current tenants are Internet-related media businesses.
The Cunard Building in New York was designated a landmark by the New York City Landmarks Preservation Commission on 19 September 1995.
If you ever visit the Cunard Building, be sure to check the walls for the many nautical-themed images, including Cunard's 20th-century routes.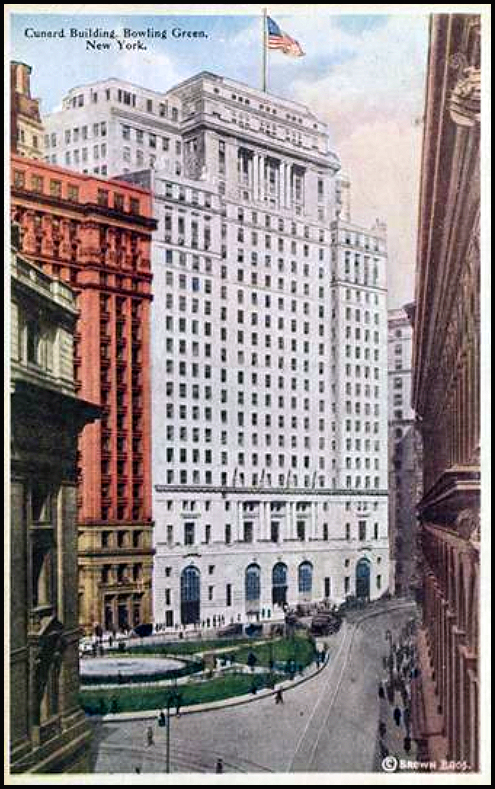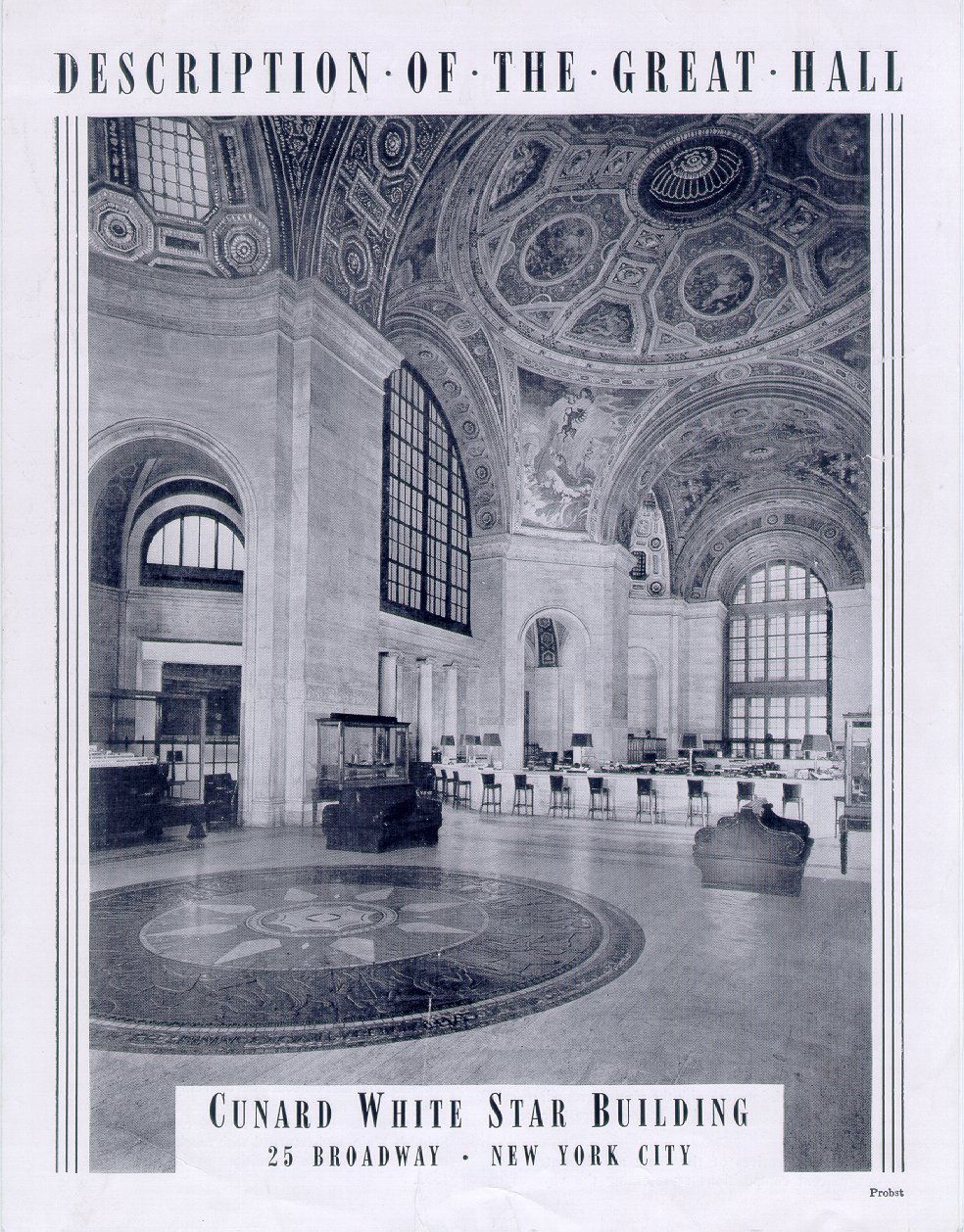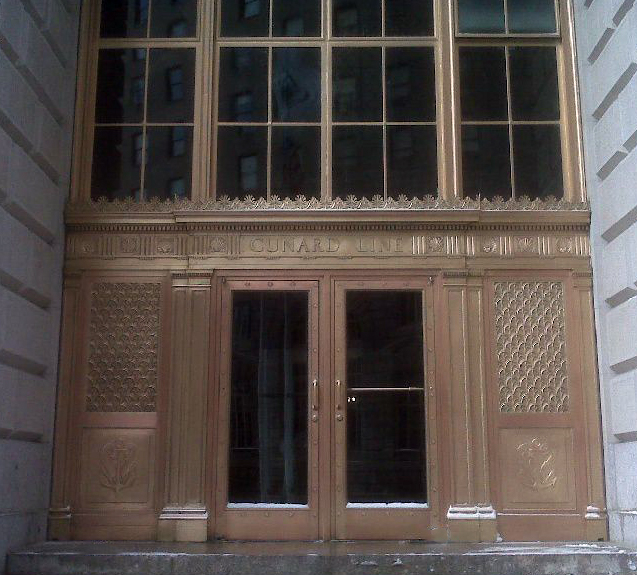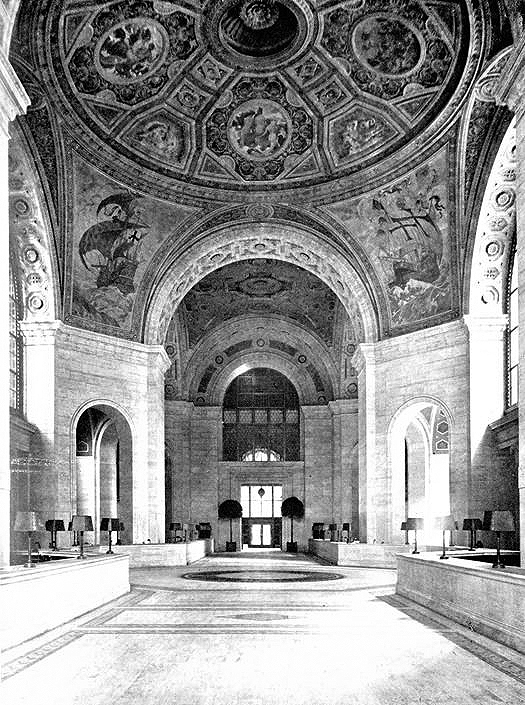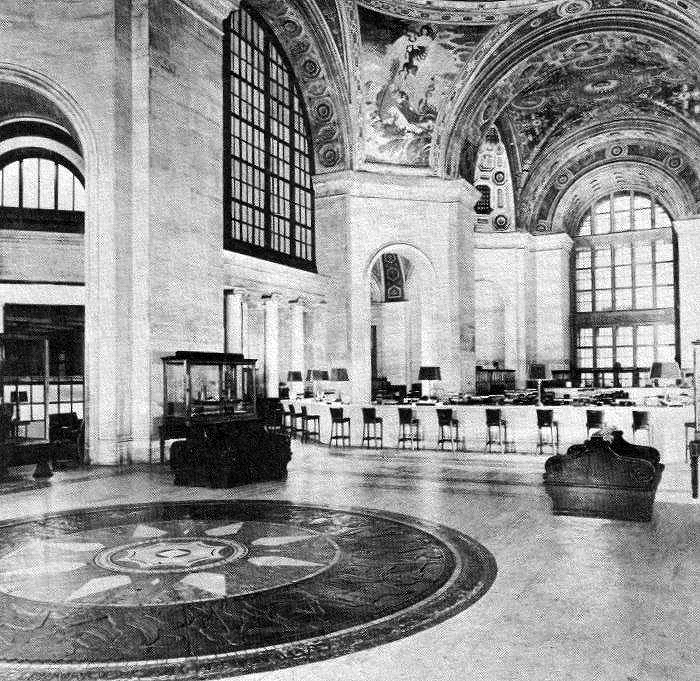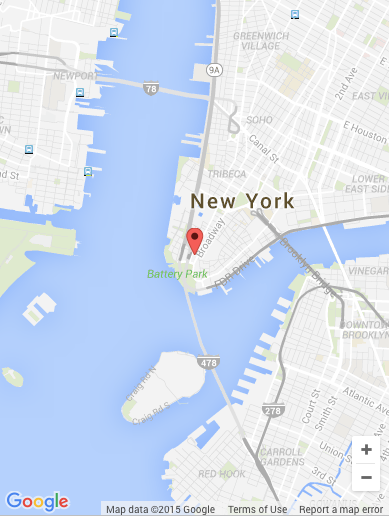 Please help keep Ocean Liners Magazine afloat. Any amount will be greatly appreciated.
—Regards, John Edwards Editor/Publisher.