What is "ocean liner style"?
We know what it is in our hearts, but it's difficult, perhaps even impossible, to fully describe in words. People use terms such as "Art Deco," "Art Moderne," "Streamline" and "Machine Age" to describe ocean liner style. Yet even these definitions leave us wanting more.
Ocean liner style is expressed by a liner's overall design, as well as its interior fittings and decorations. People also play a role in ocean liner style. Put Fred Astaire and Ginger Rogers on an ocean liner movie set, back them up with music by George Gershwin, add a bunch of adorable pooches, and you'll soon see ocean liner style—whatever it is—in its purest and most classic form.
Enjoy the next six minutes and twenty-six seconds, excerpted from the RKO film "Shall We Dance."
Was there ever really such a time? Would anyone appreciate it today?
Here's hoping you will.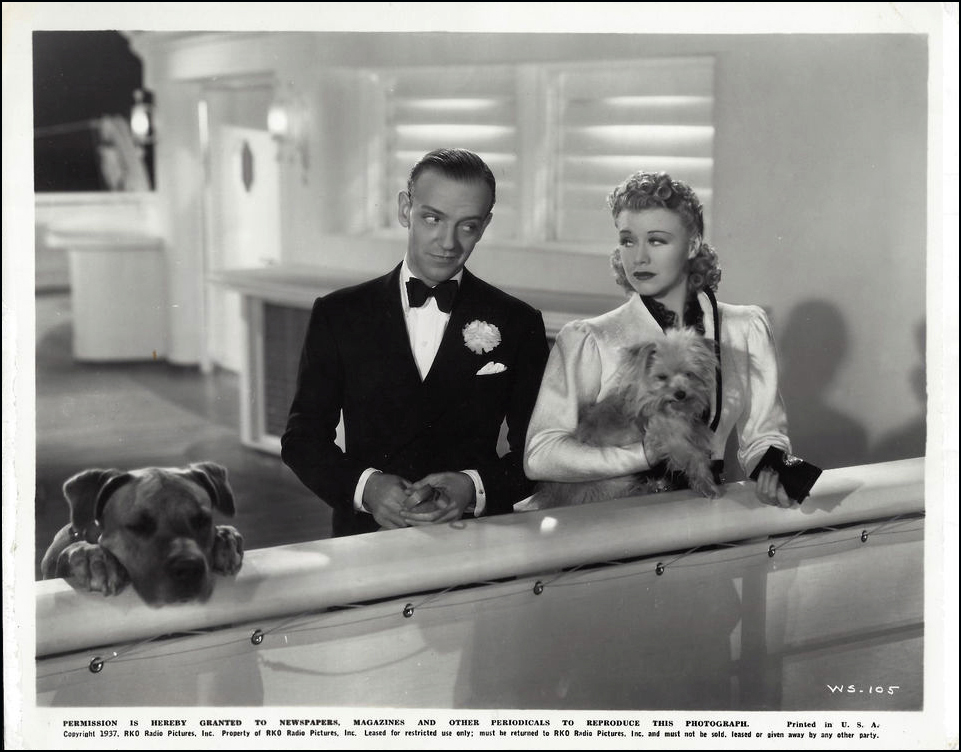 Please help keep Ocean Liners Magazine afloat. Any amount will be greatly appreciated. Think of it like tipping your history steward.
—Regards, John Edwards, Editor/Publisher.