Cunard Line's Caronia (1948) was sold to Star Shipping on 24 May 1968. She was renamed Columbia and sent to the Greek port of Piraeus in July to go through a refit for her new owners. After an ownership reshuffle during the refit she was again renamed, this time to Caribia.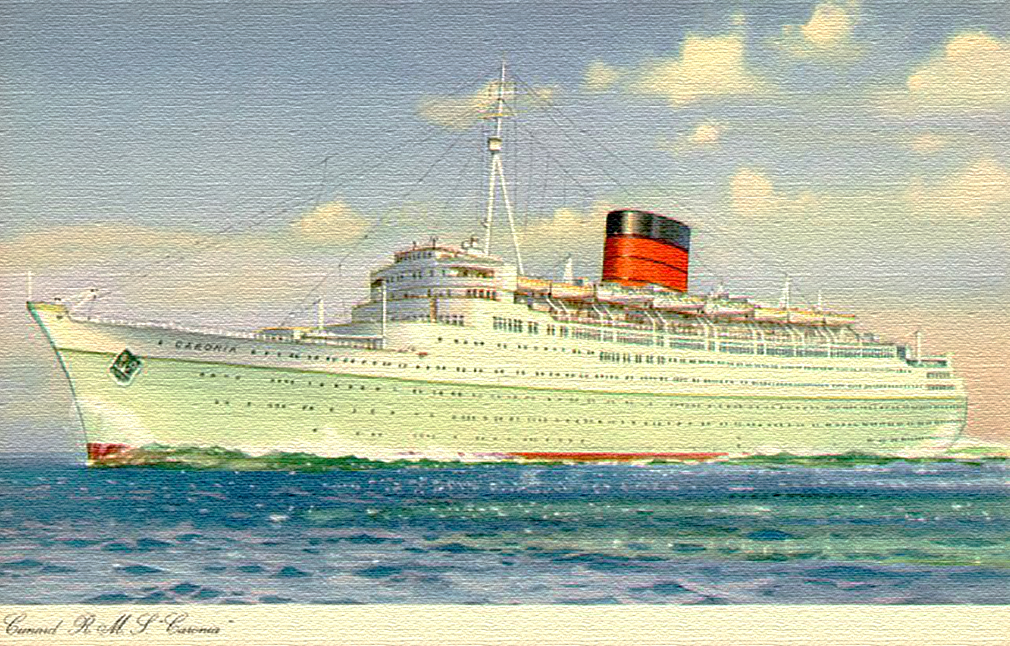 After the refit and the application of a new all-white livery, Carbia left New York in February 1969 on her first Caribbean cruise. A defective waste system, however, made life difficult for both passengers and crew.
Caribia's next cruise was even worse. An engine room explosion killed one crew member severely scalded another. Then the ship lost all electrical power for 20 hours, preventing her to return to port. The bad p.r. was fatal to the fledgling cruise line. Caribia would never again carry paying passengers.
The downward spiral continued, with Carbia abandoned at a New York pier for more than three years. She was reportedly even issued a parking ticket by the local authorities, making her the only ocean liner ever to achieve such a distinction.
While bound for Taiwanese breakers in 1974, Caribia struck the breakwater at Guam and broke apart. Her death seemed almost merciful.