Cunard Line's first major postwar liner, Caronia (1949), left on her maiden voyage, Southampton to New York, on 4 January 1949. It was a cold crossing for a vessel that would eventually come to be known for her cruises to warm and glamorous places around the world. As the newsreel above shows, prior to her departure Caronia sailed by Queen Mary, which was idled in port undergoing repairs to the damage suffered during her 1 January grounding in Cherbourg.
The "Green Goddess," as she was affectionately known, was one of the first "dual-purpose" liners: great for cruising, but also fully capable of transatlantic crossings during the busy summer season. In fact, many passengers preferred to cross the Atlantic on the small, yacht-like Caronia than on her larger sisters, Queen Mary and Queen Elizabeth.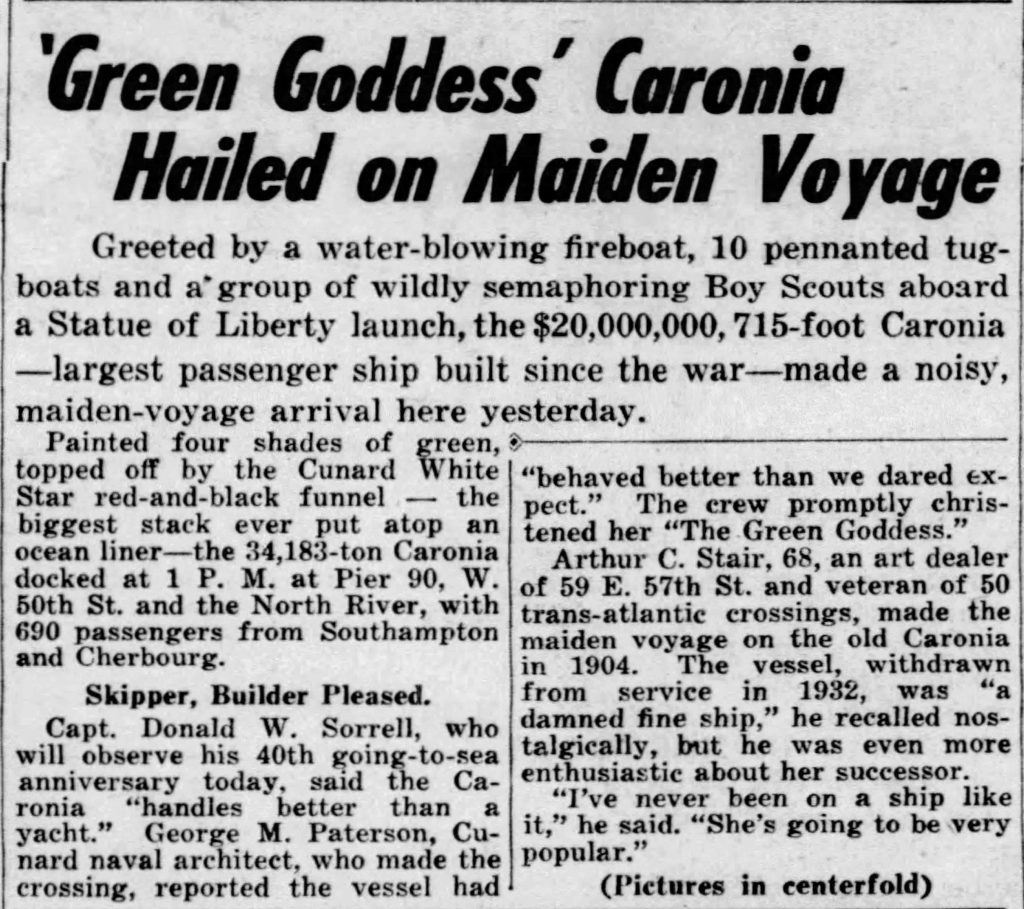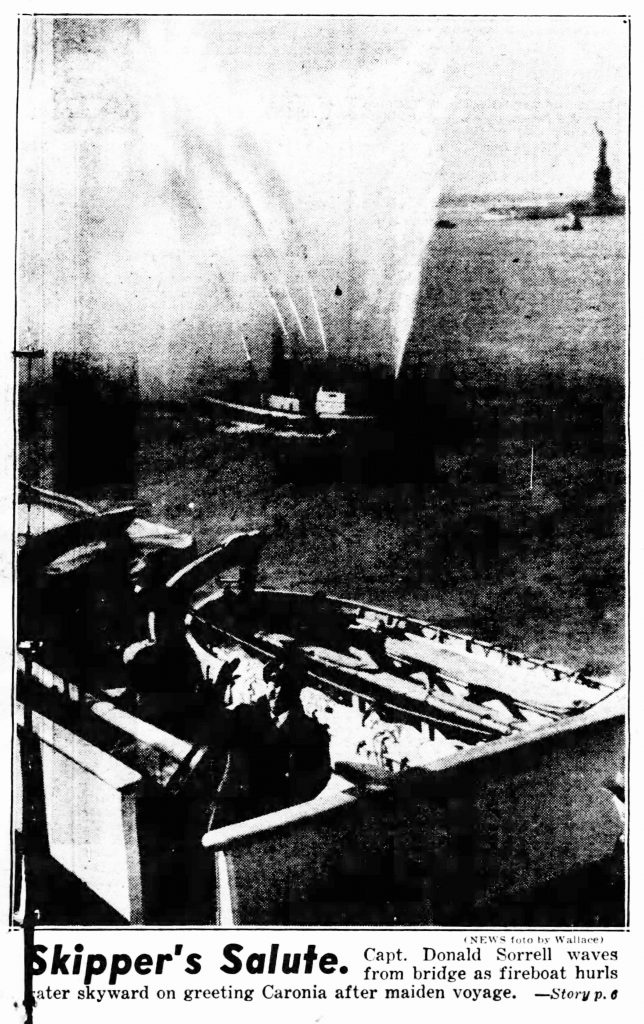 Please help keep Ocean Liners Magazine afloat. Any amount will be greatly appreciated. Think of it like tipping your history steward.
—Regards, John Edwards, Editor/Publisher.