It must have been wonderful to be a globetrotting tourist back in 1950, when this advertisement was published. Airplanes back then were noisy, dirty, crowded, and unreliable, nothing like today.
On the other hand, one could sail in style and comfort aboard a conveniently-sized ocean liner, like Independence or Constitution. With comfort features such as shipwide air conditioning, private baths in First and Cabin class, and beds that magically appear from the bulkheads walls, it was like being inside a grand hotel or luxurious resort that gently floated from one idyllic port to another. And don't forget those polarized portholes that control the outside light.
Did we forget to mention the private verandahs balconies attached to selected staterooms ? That's because… THERE WEREN'T ANY!!!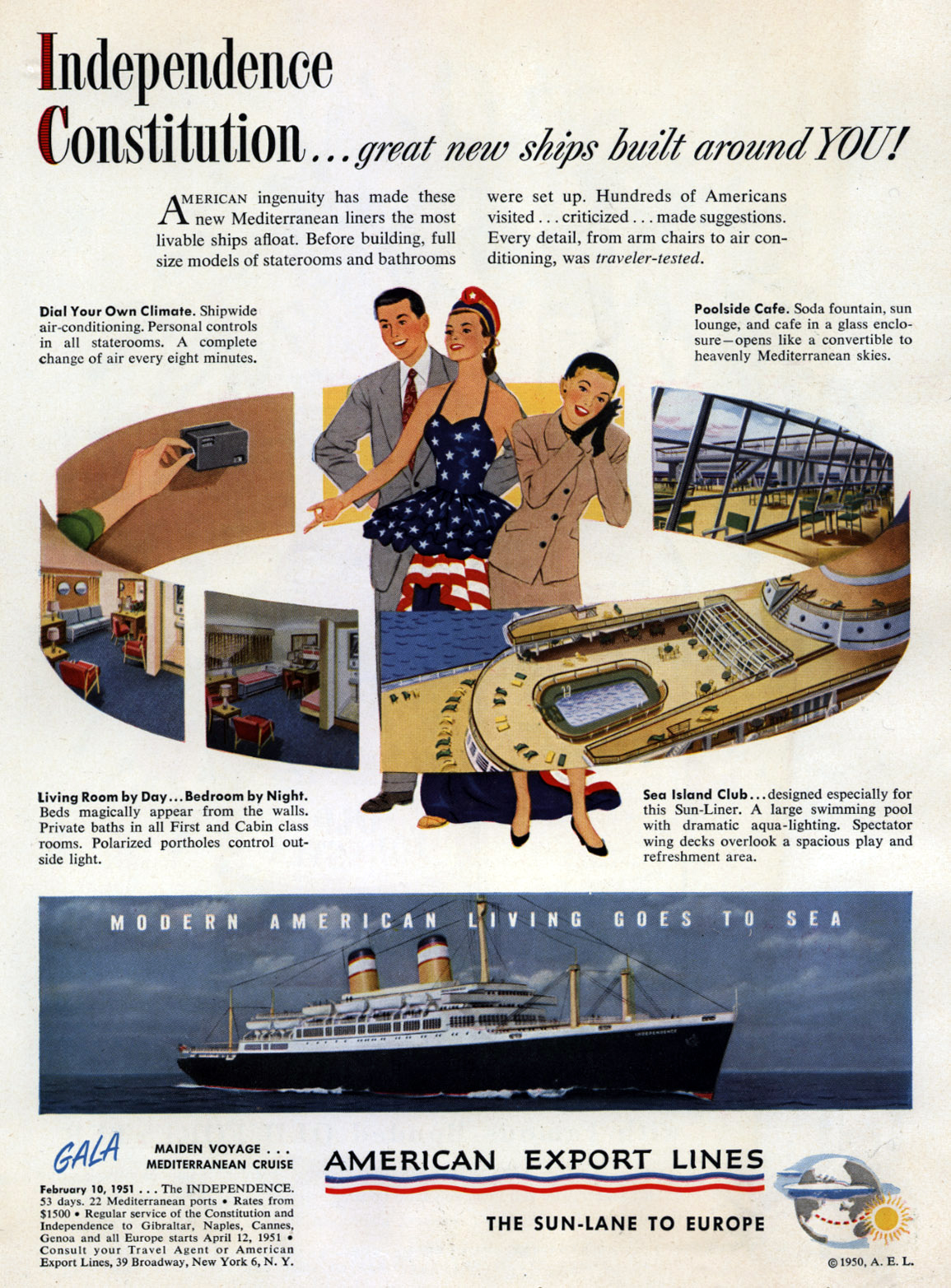 Please help keep Ocean Liners Magazine afloat. Any amount will be greatly appreciated. Think of it like tipping your history steward.
—Regards, John Edwards, Editor/Publisher.