Canadian Pacific Line's Empress of Japan (1930) arrived in Yokohama harbor on 2 November 1934 carrying an all-star American baseball team, including future Hall of Famers Babe Ruth, Lou Gehrig, Jimmy Foxx and Lefty Gomez, for a series of exhibition games against Japanese opponents.
As the liner docked, 30,000 enthusiastic Japanese baseball fans greeted the players. Later, a parade up Tokyo's Ginza drew a half-million spectators packed 40 deep along the avenue. The Babe told reporters, "There are no bad people among lovers of baseball."
Also among the American players was a journeyman catcher, Moe Berg of the Cleveland Indians. As he toured Japan, Berg carried a 16mm Bell and Howell movie camera, which he used to make brief films of important Japanese installations. Berg retired from baseball in 1939. During World War II he worked as an agent for the Office of Strategic Services, the forerunner of the CIA.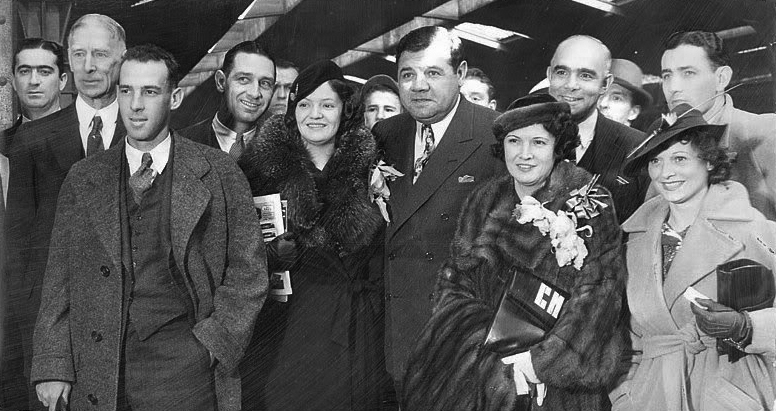 Please help keep Ocean Liners Magazine afloat. Any amount will be greatly appreciated.
—Regards, John Edwards, Editor/Publisher.