Legendary Swedish movie actress Greta Garbo and Finnish director Maurtiz Stiller smile for the press photographers onboard Swedish American Line's Drottningholm (1905) en route to the United States in 1925..
Two years earlier, Garbo had left Sweden's Academy of the Royal Dramatic Theatre to star in Stiller's film "Gosta Berling's Saga", which premiered in 1924 and was a critical and commercial success. Louis B. Mayer, president of MGM, signed Garbo to a contract after viewing "Gosta Berling's Saga," and she moved to California in late 1925 (her Drottningholm voyage was likely part of this journey). Her first American film was "The Torrent," which premiered in March 1926. "The Torrent," "The Temptress" and "Flesh and the Devil" accounted for 13 percent of all of the revenue generated by all MGM films produced during the 1925/26 production year. Garbo was suddenly an international star.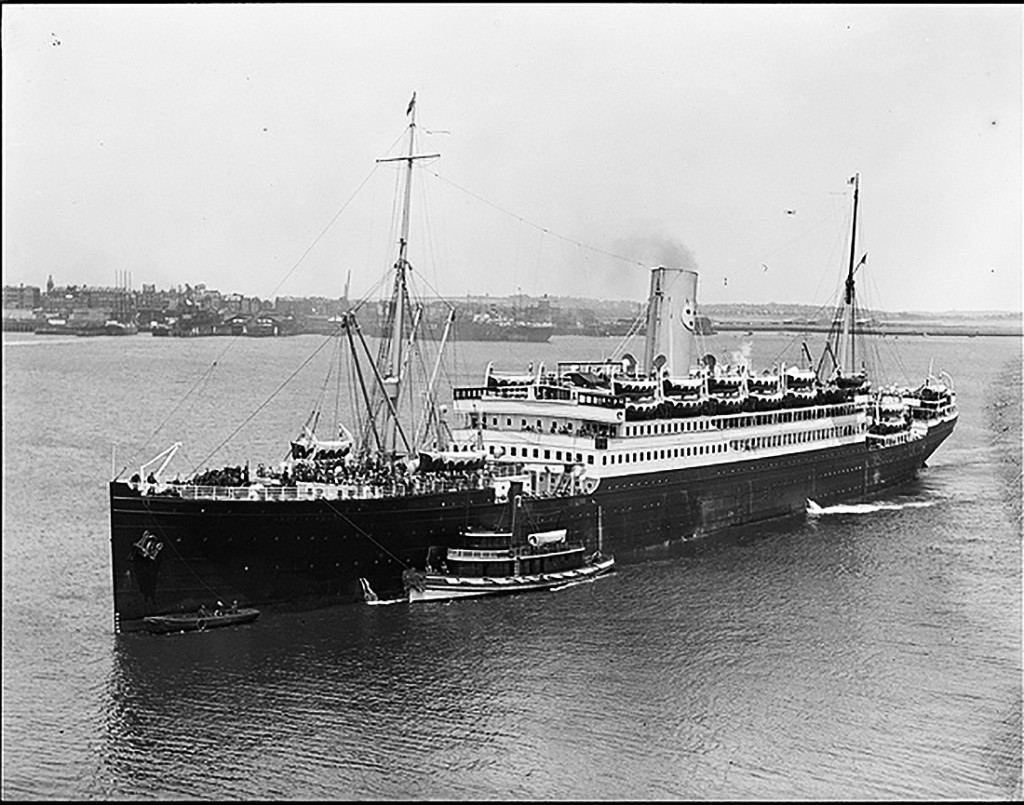 Garbo went on to make 13 more movies for MGM. Many of these films, such as "Camille" (1937) and "Ninotchka" (1939), are now regarded as classics. During World War II, Garbo took a break from acting . Although signing a contract to act in a film in 1947, and considering projects well into the 1950s, she never made another movie.
After effectively retiring, Garbo moved to New York, where she lived until her death in 1990.

We don't want to be alone. Please help keep Ocean Liners Magazine afloat. Any amount will be greatly appreciated.
—Regards, John Edwards, Editor/Publisher.