On 20 July 1937, wireless pioneer in Guglielmo Marconi died in Rome at age 63.
Marconi's research revolutionized ocean liner safety. Thanks to his work, the days when ocean liners simply vanished without a trace were finally over, and for that we all owe him a debt of gratitude.
Yet ocean liners also played a major role in Marconi's research.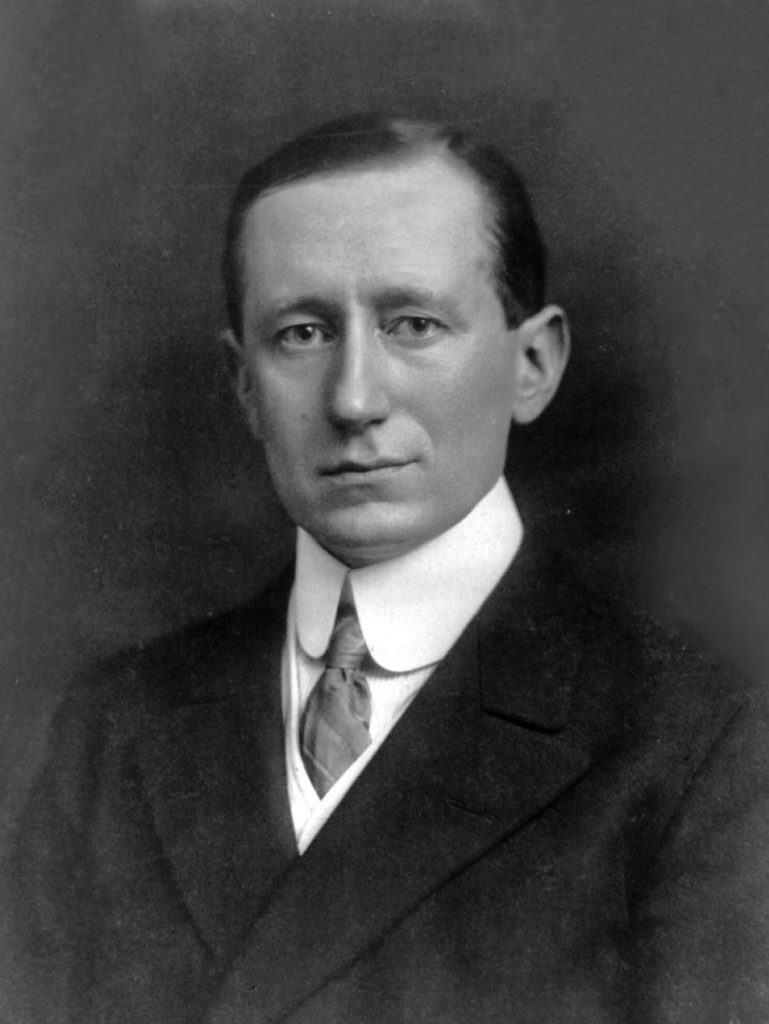 In the autumn of 1899, Marconi's first demonstration in the US took place in autumn 1899 with the reporting of the America's Cup international yacht races. The inventor sailed to the US at the invitation of the New York Herald newspaper to cover the races off Sandy Hook, New Jersey. The transmissions were sent to shore from Porto Rico Line's Ponce.
On 3 October the races began between the American ship Columbia owned by J.P. Morgan (boo-hiss) and the British ship Shamrock (owned and piloted by Sir Thomas Lipton (of tea fame). A couple of decades later, the author's father would meet Sir Thomas and run some errands for him, but that's another story.
On 16 October the deciding event was sailed. As a triumphant Columbia raced across the finish line, Marconi radioed a report to a massive antenna array set up at North Tower, near Sandy Hook. The news was then relayed to New York via landline and the Herald was able to publish a feature story hours before its competitors could report on the race. Approximately 5,000 words were transmitted by Marconi from Ponce that day.
Marconi left New York for England on 8 November 1899 on American Line's St. Paul. He and his assistants installed wireless equipment on board the liner during the voyage. On 15 November, St. Paul became the first ocean liner to report her imminent arrival by wireless when Marconi's Needles station contacted the vessel 66 nautical miles off the English coast.
International travel would never be the same. Now we have mobile phones on cruise ships.