This Samsonite luggage advertisement ran in the 8 June 1953 issue of LIFE Magazine.
In the middle is the great superliner, United States.
At the time, she was the only choice presented in the ad that could take you across the Atlantic non-stop.
Today, you may be able to fly transatlantic non-stop, but they might not let you get off the plane.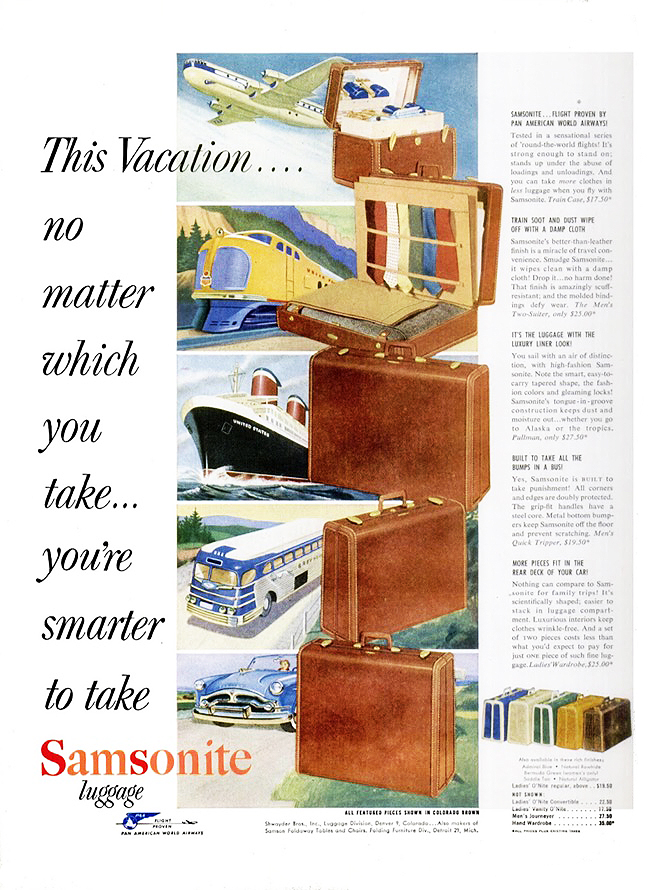 To continue, click the NEXT button on the top of this page.