Could the long-lidled United States find a new home in the city that built her?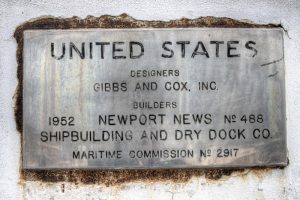 According to a newspaper report, Michael F. Carpenter, who serves on the Newport News, Virginia, planning commission, thinks so.  Carpenter last Tuesday told about 50 attendees of an Urban Land Institute Virginia meeting at Christopher Newport University that he would like to see United States docked downtown as an attraction, boutique hotel or office space.
On the downside, the story notes that Newport News' development director, Florence Kingston, believes that the city should accomplish more with its announced development projects before taking on too additional projects.
To continue, click the NEXT button on the top of this page.