Do you want to be a communications officer on a transatlantic ocean liner? Then you better get some "good training in electronics."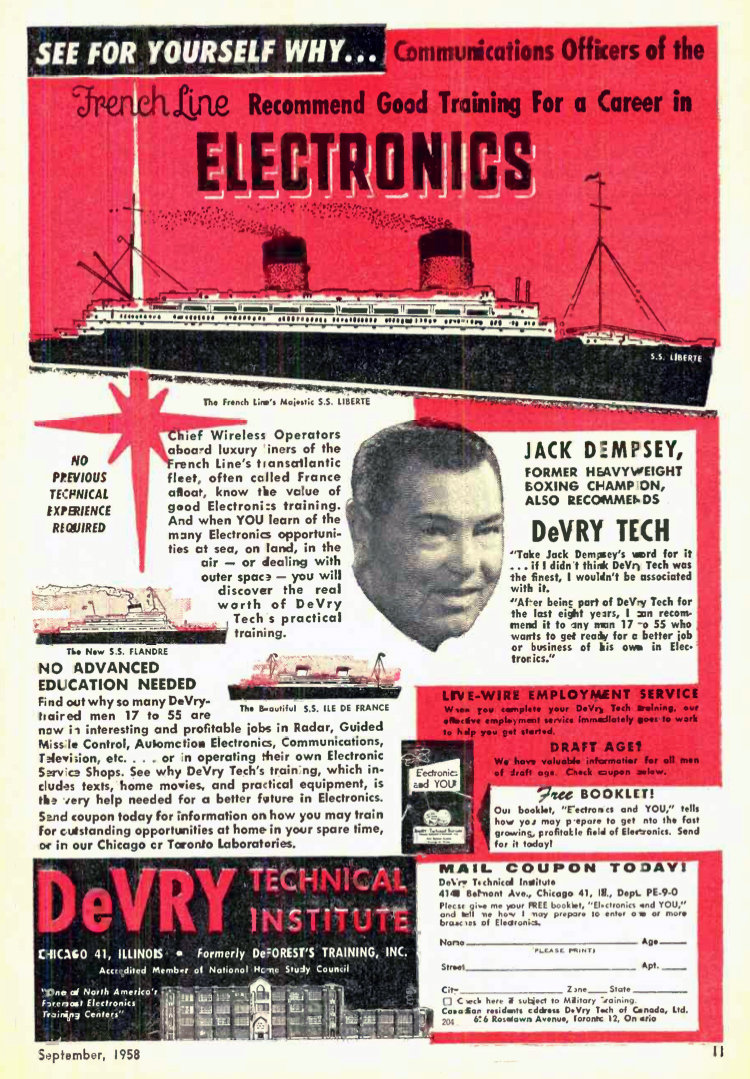 This perplexing ad appeared in the September 1958 issue of Popular Electronics, a US hobbyist magazine.
Why are French Line communications officers recommending a Chicago technical institute? Who knew that former heavyweight boxing champion Jack Dempsey was an expert on ocean liner wireless technologies?
Here's hoping that the free booklet, "Electronics and YOU," will provide some answers.