The Royal Navy's HMS Defender provided escort for Cunard Line's Queen Mary 2 through the Gulf of Oman this week. A few days earlier, Defender escorted Cunard's Queen Elizabeth (2010) through the same area. Both ships passed through the gulf safely.
Defender, a high-speed Type 45 destroyer, is equipped with an array of weapons and radar tracking systems.
One-hundred-and-one years ago this week, Cunard's Lusitania left New York on a crossing to Liverpool, culminating in a tragic journey through a dangerous sea lane.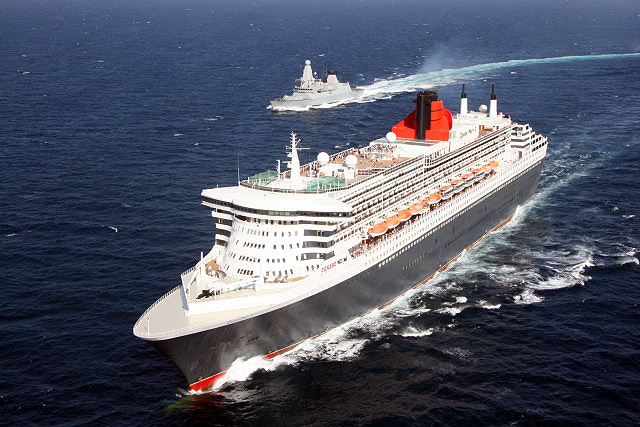 To continue, click the NEXT button on the top of this page.