Transatlantic traffic was still relatively brisk back in October 1963, but with winter closing in many vessels had already abandoned their usual service routes and moved to warmer waters.
On the following pages, you'll see avertisements featuring ocean liners and former liners from a single newspaper—The Chicago Tribune—on a single day: Sunday, 13 October 1963. As you willll see, many familiar vessels were plying interesting routes in those days.
So imagine yourself back in Autumn 1963. President Kennedy is in office, the Space Age is going full blast, the Cold War is on, The Beatles are just beginning to gain notice, and many of the greatest liners ever are still at sea. Which cruise would you most like to go on?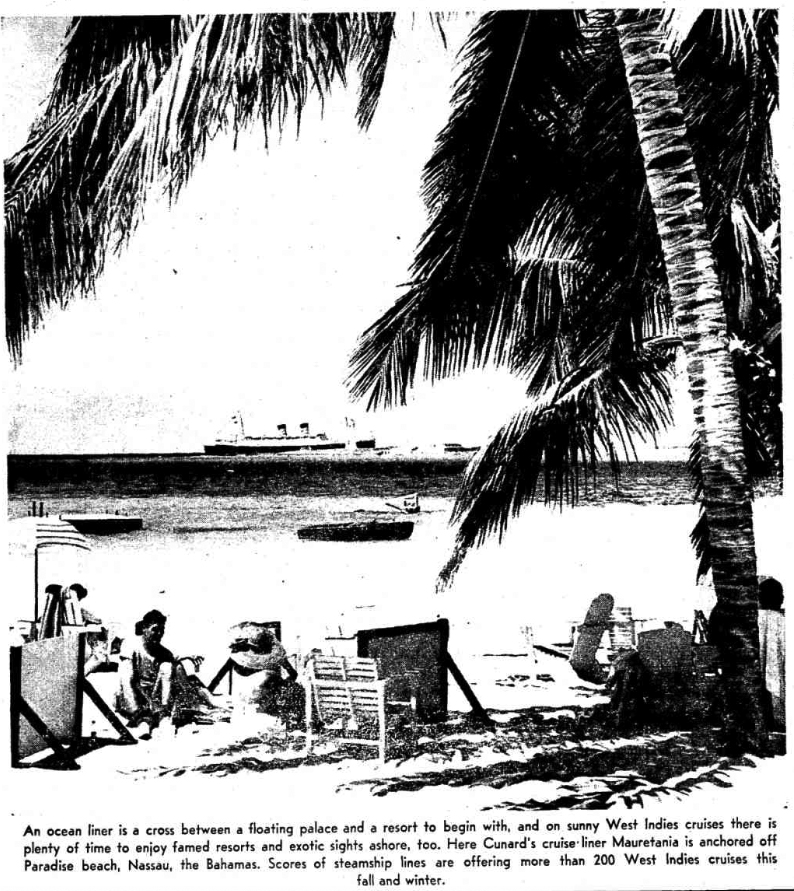 To continue, click the NEXT button on the top of this page.