The SS United States Conservancy,  the Washington-based organization that's working to save the historic superliner United States, reports that donations to a matching fund established earlier this year by cruise industry exececutive Jim Pollin have exceeded the original USD$100,000 goal,  inspiring Pollin to raise the matching amount to USD$120,000.
The SSUSC says it received a total of USD$122,167 in donations eligible for matching. "Campaign supporters hailed from 44 states and 17 countries, and their contributions ranged from one dollar to ten thousand," the SSUSC said in a statement. "Every donation made a major difference, and we are profoundly grateful to Jim Pollin and to everyone who contributed.  The ship would not be afloat today without this extraordinary collective effort."
"Our nation's flagship isn't just an historic vessel," the statement quoted Pollin as saying. "It also represents the people of a great and determined nation that once again have demonstrated they can rise to any challenge."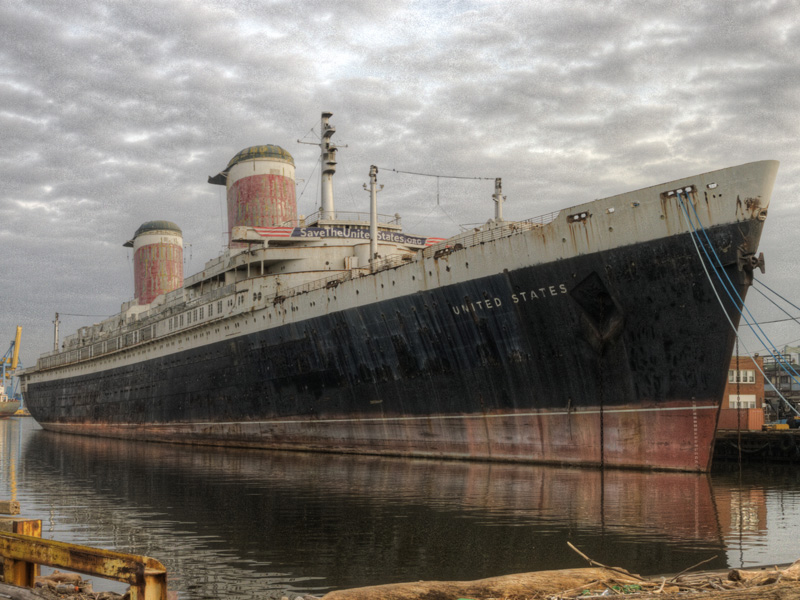 Meanwhile, the SSUSC says it is continuing to hold discussions with an unnamed party about a plan to move United States to New York to become a retail/educational complex .United States has been laid up in Philadelphia since 1996.