On 8 February 1950, at the Newport News Shipbuilding & Drydock Co. in Newport News, Virginia, the keel was laid for the largest passenger ship ever to be built in America—a liner that would eventually be named United States.
Big and Fast
Costing over $73 million, the first major liner to be built in a dry dock would soon become the new flagship of United States Lines. More than 3,100 shipyard workers completed the liner's construction—from keel laying to launch to delivery—in just two years and three months. In July 1952, United States would win the coveted Blue Riband on her maiden crossing from Cunard's Queen Mary, completing the run from Ambrose Lighthouse to Bishop Rock in 3 days, 10 hours, and 40 minutes at a mean speed of 35.59 knots. Equipped with four double-reduction geared steam turbines, quadruple screws, and stabilizers, the fully air-conditioned United States was the fastest merchant ship in the world with a potential speed of over 36 knots. The 38,216 GRT eight-deck liner is 988 feet long with 99-foot beam. She could carry 871 First Class, 508 Cabin-Class, and 551 Tourist-Class passengers. While United States never served as a troopship, the liner was designed to accommodate up to 14,000 passengers in wartime.
United States entered service in July 1952. Her regular North Atlantic run was New York-Southampton-Le Havre with a call at Cobh in the summer and Bremerhaven in winter. The liner also made cruises with a limited number of single-class passengers. Yet United States' service life was relatively brief—just a little over 17 years. The termination of a government operating subsidy speeded the superliner's early retirement. United States made her last commercial voyage on 1 November 1969: Bremerhaven- Southampton-Le Havre-New York. Losses on the continued operation of the liner after the end of the subsidy had cost United States Line an estimated $4 to $5 million. In an age of increasing jet competition, and growing labor union demands, United States was becoming a big-time money loser. Her fate was sealed.

A Possible Rebirth
Laid-up for nearly a half-century, United States could someday return to service, perhaps as a multi-use business, hotel, and residence complex. It's highly unlikely she will ever sail again under her own power.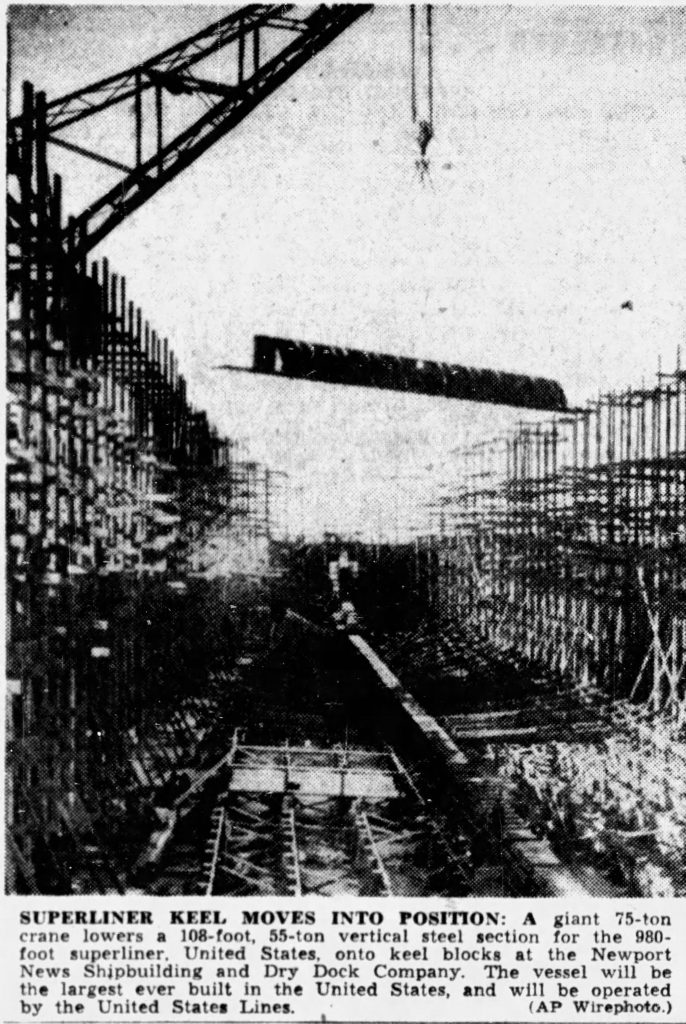 Please help keep Ocean Liners Magazine afloat. Any amount will be greatly appreciated. Think of it like tipping your history steward.
—Regards, John Edwards, Editor/Publisher.