On 12 January 2004, Queen Mary 2 (2004) left on her maiden voyage, Southampton to Fort Lauderdale, Florida.
Although a true ocean liner in every sense of the term, QM2's initial route revealed the truth that 21st-century liners (only one so far) would be expected to cater primarily to cruise customers rather than provide point-to-point transportation. A New York arrival would have to wait until April, as would transatlantic service.
In light of her expected role, QM2 was outfitted with features and services unheard of on 20th-century liners, including scores of balcony staterooms, a planetarium, and multiple restaurants.
Queen Mary's maiden voyage was completed uneventfully in a leisurely 14 days. Her arrival in Florida was greeted with acclaim, yet was generally subdued compared to the maiden voyage arrivals accorded to her predecessors, such as Queen Mary (1936) and Queen Elizabeth (1940). A flotilla of small boats escorted the elegant ocean liner into Port Everglades as a plane overhead pulled a banner reading "Fort Lauderdale welcomes QM2."
A similar reception was accorded the liner a few days later in Miami, which at the time was Cunard's headquarters city.
Yes, times had most definitely changed.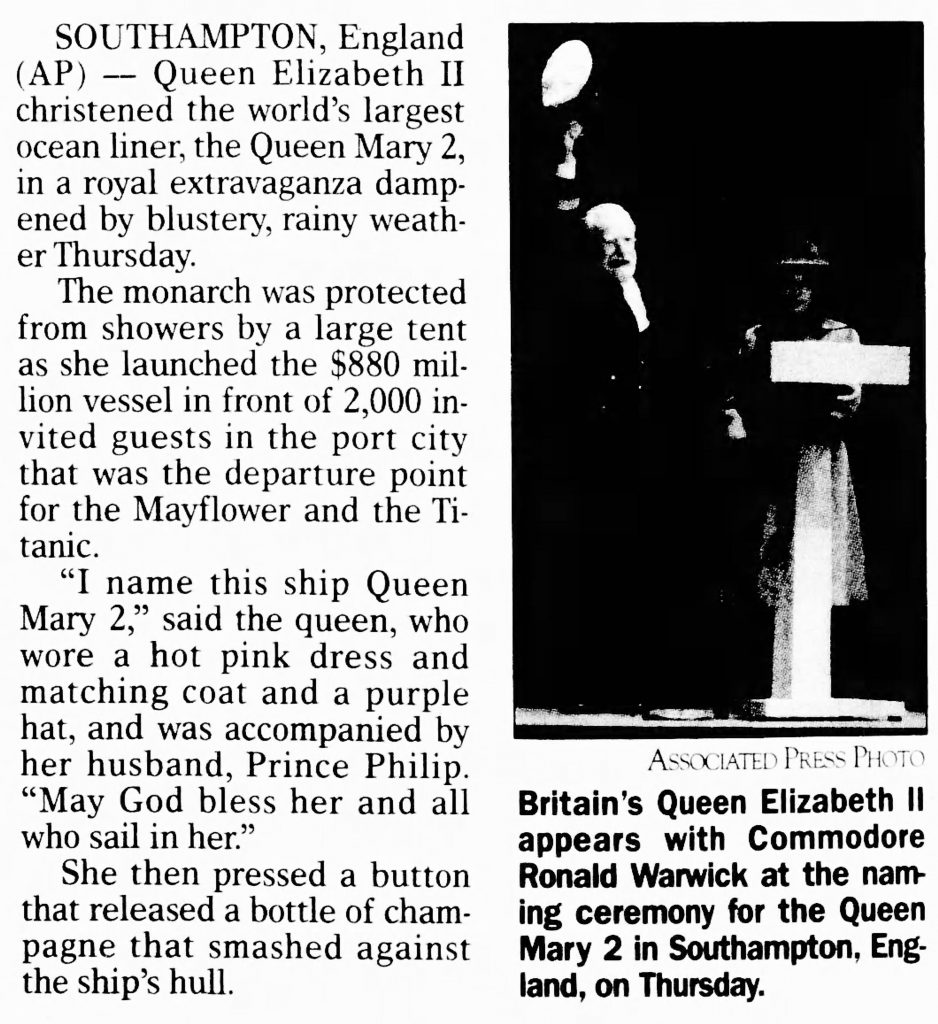 Please help keep Ocean Liners Magazine afloat. Any amount will be greatly appreciated. Think of it like tipping your history steward.
—Regards, John Edwards, Editor/Publisher.