Cunard Line's Carpathia (1903) is justifiably remembered for her heroic dash through icy waters to rescue victims of the Titanic (1912) disaster.
Yet only 18 months earlier, Carpathia experienced her own tragedy. During a mid-November Atlantic crossing from Trieste to New York, five of her youngest passengers passed away from contagious diseases, including scarlet fever, measles, and typhoid, according to contemporary news reports.
By the time Carpathia arrived in New York, she was flying the yellow jack at Quarantine. A total of 53 children were transferred to Hoffman Island in New York Harbor for observation.
The children who died during the voyage were buried at sea.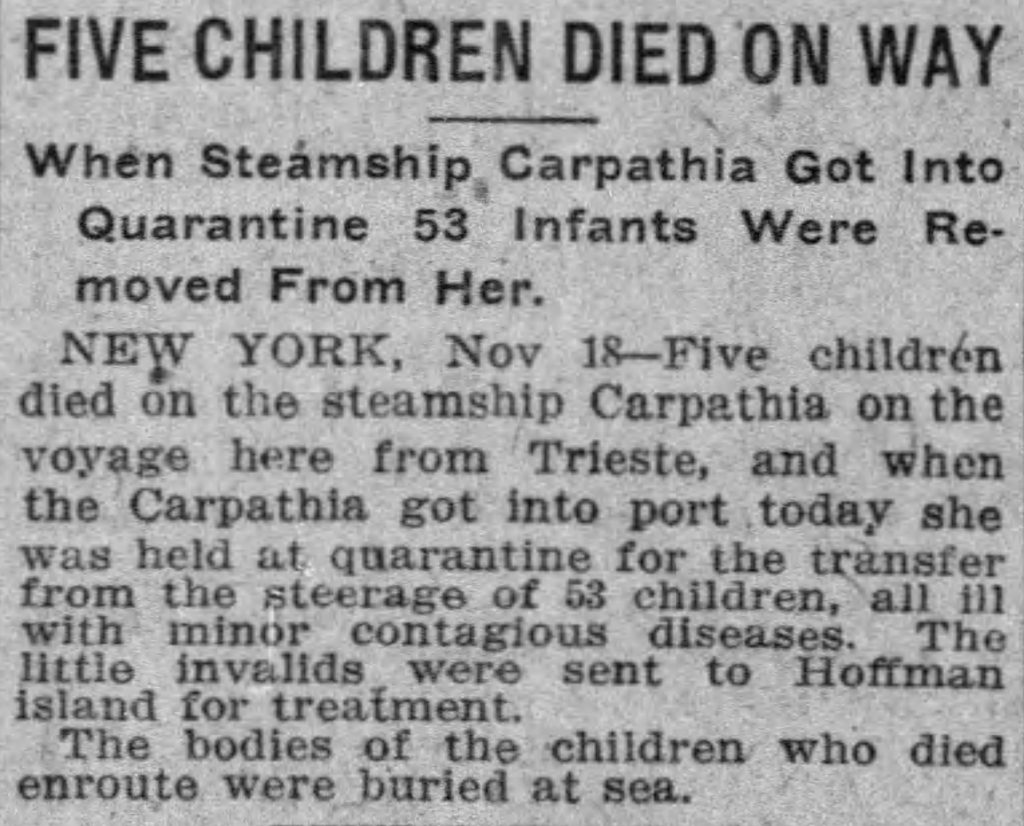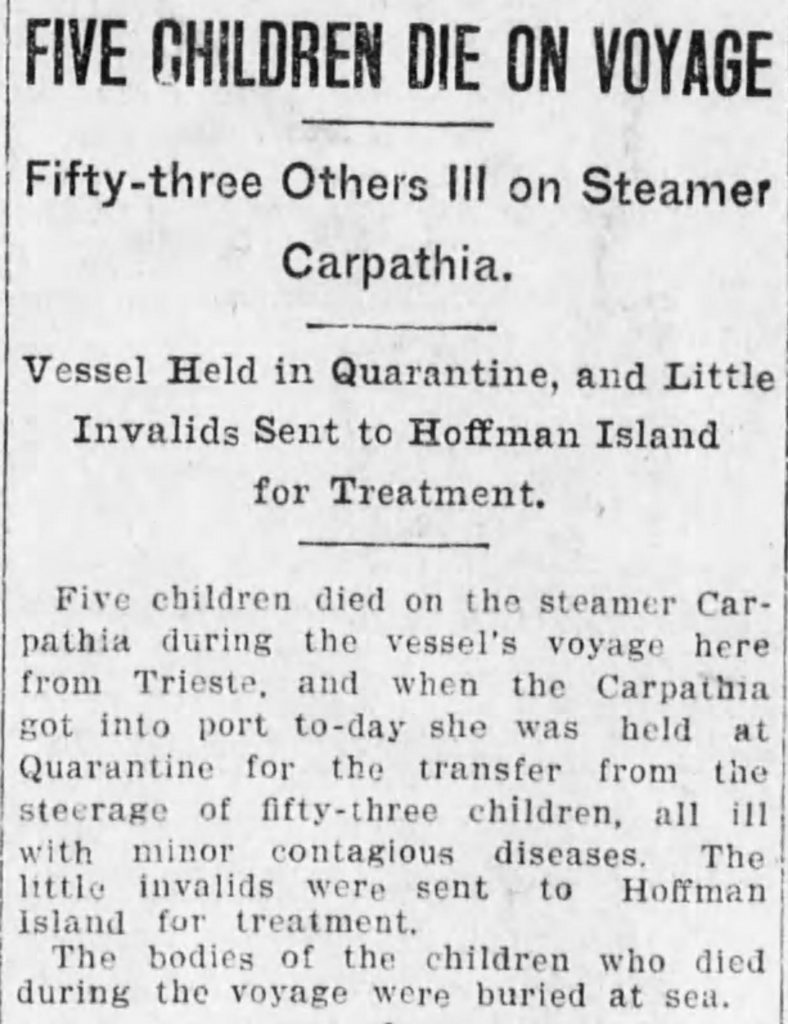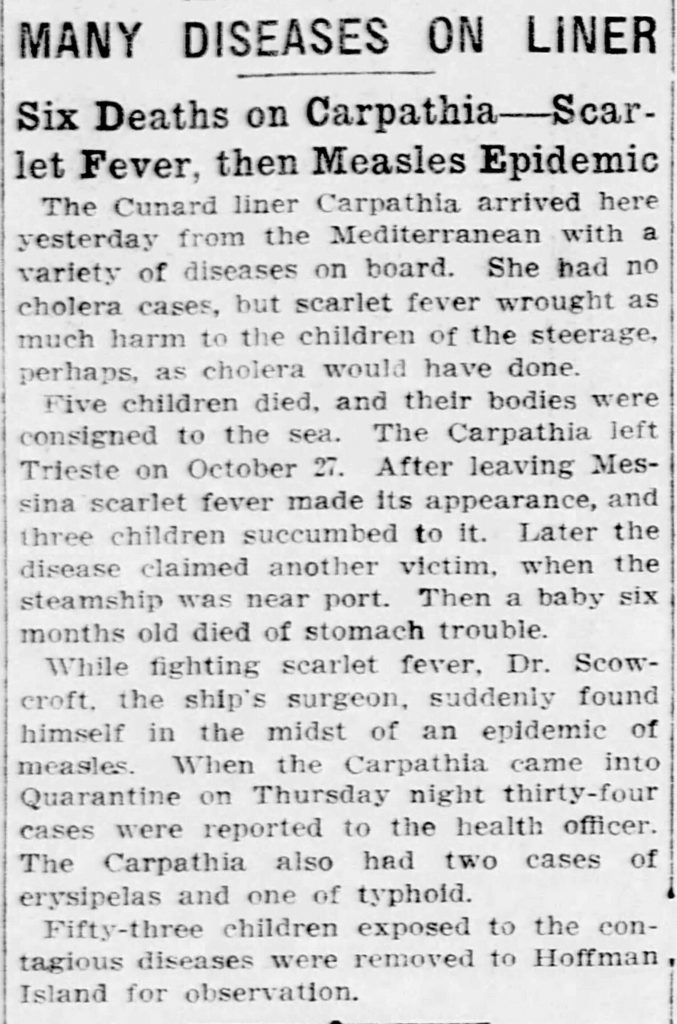 Please help keep Ocean Liners Magazine afloat. Any amount will be greatly appreciated. Think of it like tipping your history steward.
—Regards, John Edwards, Editor/Publisher.