On 20 December 1934, White Star Line's Calgaric ended her relatively short and generally uneventful life with a final voyage to the breakers.
Calgaric, originally named Orca, joined the Pacific Steam Navigation Co. fleet in 1918. The 16,063-GRT vessel was 550 feet long with a beam of 67 feet. The triple-screw ship was rated at approximately 14 knots. Built at Harland & Wolff to serve as a cargo vessel, Orca returned to the Belfast shipyard in 1922 to be refitted into a passenger ship.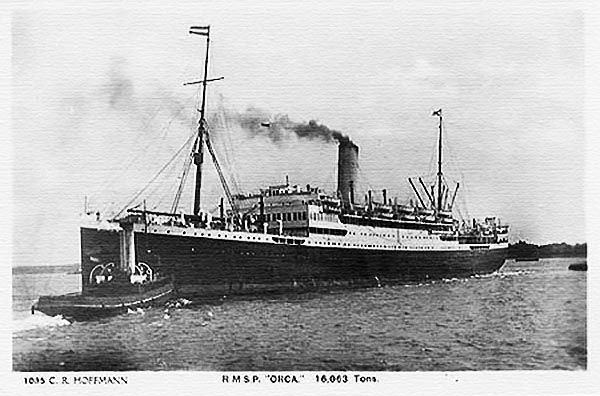 In 1923 Orca was sold to the Royal Mail Steam Packet Co. to run the same Hamburg to New York route she followed as cargo-only liner. In 1927, she was sold to White Star Line and renamed Calgaric. As Calgaric, she made her first voyage for White Star on 4 May 1927—Liverpool to Montreal. In 1929 she switched to the London to Montreal route. During this period, White Star also sent Calgaric on occasional North Cape cruises.
By September 1930, as the world fell into a global depression and White Star slid toward bankruptcy, Calgaric was laid up. She returned to her old Liverpool-Montreal route in June 1933, but was laid up again just three months later.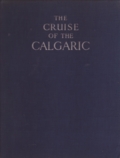 On 12 of August 1933, Calgaric left Southampton on a "Peace Cruise" carrying several hundred British Boy Scouts and Girl Guides. Also on board were the the founders of the Scout/Guide Movements, Lord Baden-Powell and his wife and Lady Baden-Powell, as well as their three children. The cruise journeyed to Rotterdam, the Hague, Danzig, Riga, Tallinn, Helsinki, Stockholm, Oslo and several other ports, terminating at Liverpool on 29 of August 1933. A book documenting the voyage, "The Cruise of the Calgaric," was published later that year.
In 1934, at the depth of the Great Depression, Calgaric was transferred to the new Cunard-White Star Line, but not for long. The merged company would use Cunard's newer and nicer liners to serve its Canadian routes. Calgaric, like many of her old White Star Line fleetmates, was sentenced to fall under the breaker's torch.
Calgaric arrived at Inverkeithing, Scotland, on Christmas Day.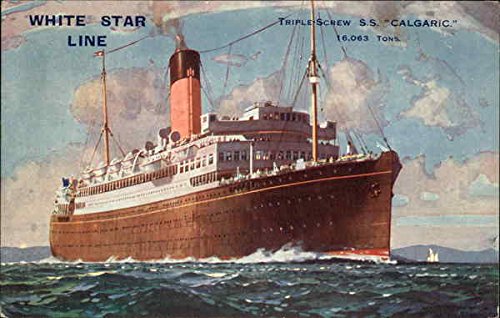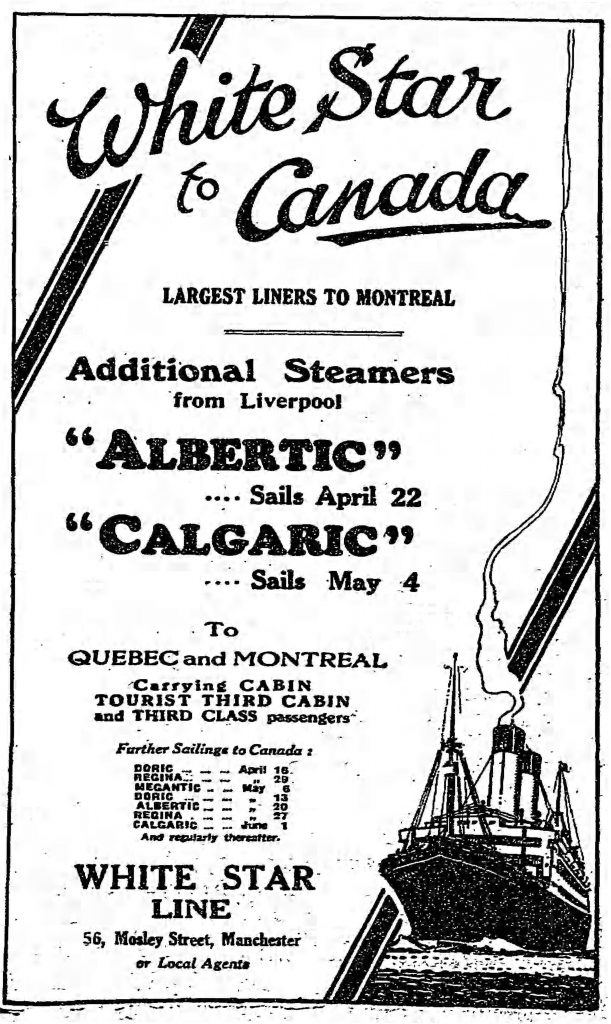 Please help keep Ocean Liners Magazine afloat. Any amount will be greatly appreciated.
—Regards, John Edwards, Editor/Publisher.