Saxonia (1900) was launched on 16 December 1899. At 14,197 gross tons, she was the largest Cunard liner up to that time.
Although long gone, Saxonia and her sister ship, Ivernia (1899), still co-hold the peculiar record of having the tallest funnels ever installed on a passenger liner—a towering 106 feet from deck to top. The elongated funnels made the liners look kind of… well, odd. On the bright side—literally—the tall funnel helped keep soot out of passengers' eyes (not a small consideration back in the days of coal-burning liners).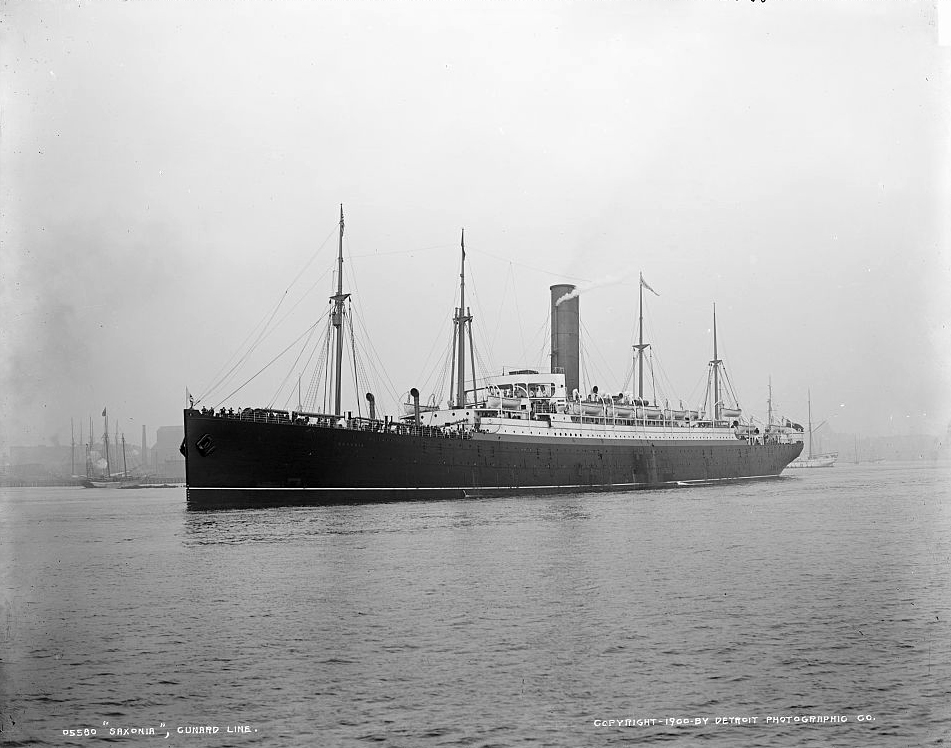 Built by John Brown & Co., Ltd., Clydebank, Glasgow, Saxonia was 580-feet long and had a beam of 64-feet. The twin-screw vessel was rated at 16 knots. She featured four masts and that one massive funnel.
At launch, Saxonia could carry 1,964 passengers (a164 First-Class, 200 Second-Class, and 1,600 Third-Class). Her total capacity was trimmed down to 1,449 passengers after 1920 refit.
Saxonia made a single voyage as a troopship in World War I. The Cunarder was then berthed in London, on the Thames, to serve as an accommodation ship for German war prisoners.
Saxonia was broken up in 1926.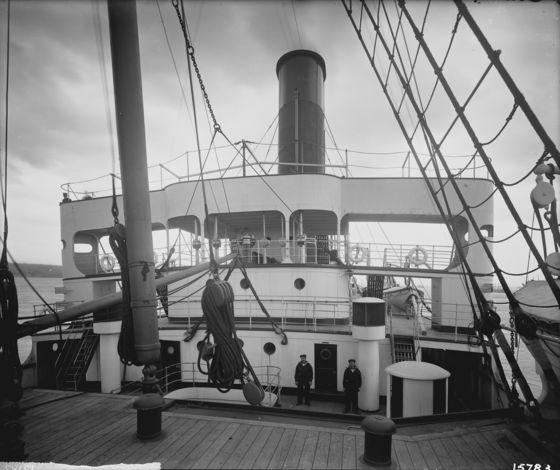 Please help keep Ocean Liners Magazine afloat. Any amount will be greatly appreciated.
—Regards, John Edwards, Editor/Publisher.