Here's a 1967 educational film about ocean liner service as seen from a child's point of view. Most of the film was shot on board the Leonardo Da Vinci (1958), and approximately 10 percent on Michelangelo (1965).
The opening scenes are very evocative of the New York ocean liner boarding experience in the late 1960s, complete with taxis, stevedores, and the since-demolished West Side Highway looming overhead.
Within a decade or so after this film was shot, regularly-scheduled transatlantic ocean liner service had pretty much faded into history, with Queen Elizabeth 2 (1969) continuing to carry the torch.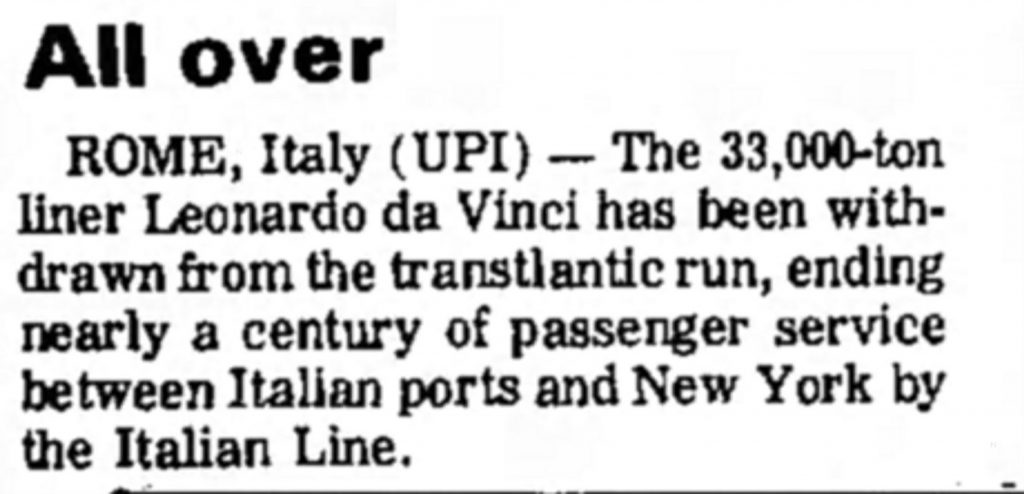 Please help keep Ocean Liners Magazine afloat. Any amount will be greatly appreciated.
—Regards, John Edwards, Editor/Publisher.