Just seven months after her maiden voyage, ZIM Line's Shalom collided with the Norwegian tanker Stolt Dagali near Point Pleasant, New Jersey, sinking the vegetable oil carrier.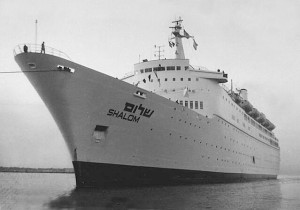 On 26 November 1964, outbound to the Caribbean from New York with 616 passengers on board, Shalom's bow sliced  Stolt Dagali in half, killing 19 of the tanker's 44-member crew.
The tanker's bow section remained afloat, but her aft section sank within seconds. The US Coast Guard cutter Point Arden arrived at the scene over three hours late, due to the fact that the position radioed  by Shalom was approximately 15 miles off target. Five Stolt crew members were plucked from the sea by Shalom within 30 minutes of the collision and were treated in the ship's hospital for shock. Point Arden retrieved four crew members; the remainder were rescued by helicopter.
Shalom's bow was badly damaged, including a 40-foot-long gash over the waterline. Water leaked into the liner's number one hold, but Shalom stayed afloat and she limped back to New York under her own power. Shalom was later repaired by Newport News and Shipbuilding in Norfolk, Virginia.
During the formal inquiry, Shalom's second mate testified that the liner's radar screen had been cluttered with noise and that attempts at repairing the system were made prior to the collision. Testimony also revealed that Shalom's lookout had been given permission for a coffee break just before the event, and was returning to the bridge when the collision occurred.
The inquiry concluded that both ships were at fault, with most of the blame falling on Shalom for not posting a proper lookout and operating a malfunctioning radar. Divers to the Stolt Dagali wreck found her engine telegraph set to full speed, making her complicit in the accident.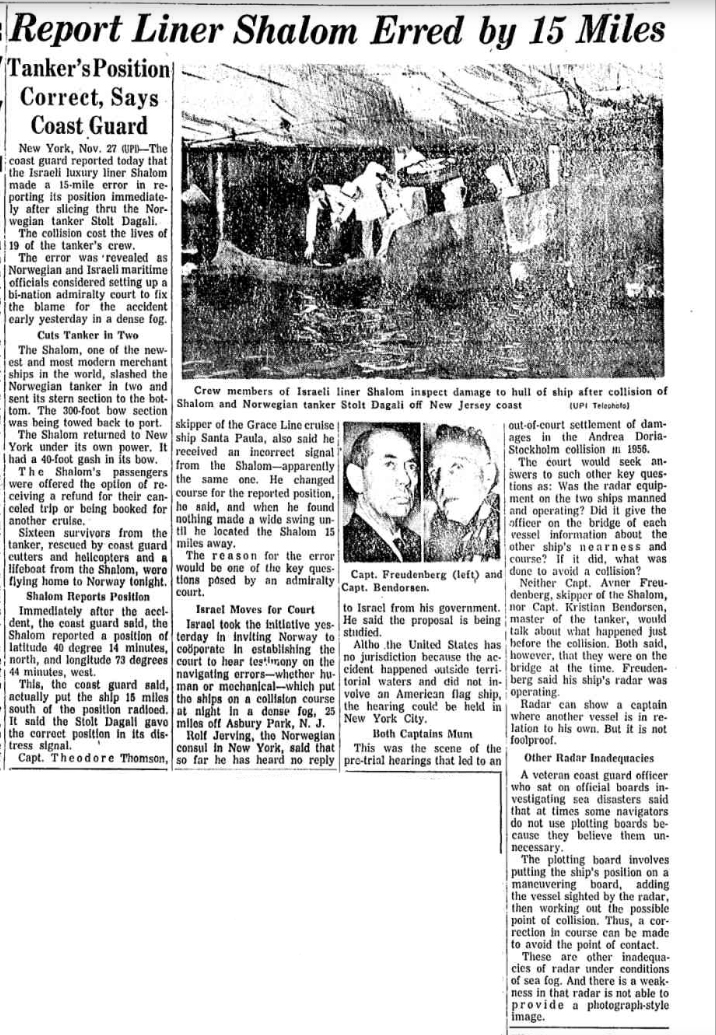 Please help keep Ocean Liners Magazine afloat. Any amount will be greatly appreciated.
—Regards, John Edwards, Editor/Publisher.