Royal Standard, White Star Line's first steam-powered ship (plus auxiliary sails), began her maiden voyage, Liverpool-Melbourne, on 23 November 1863. The voyage was uneventful except, perhaps, for the fact that her captain died en route.
Royal Standard was designed to transport emigrants and supplies to a rapidly developing Australia and return to England with holds filled with whale oil, wool, and gold dust.
In April 1864, Royal Standard became the first—but not the last—White Star vessel to run into an iceberg. In dense fog, Royal Standard scraped and rattled along the iceberg's edge. The vessel's upper masts were smashed in the collision, and her starboard side heavily damaged in several locations. Yet the ship survived, limping into Rio de Janeiro for repairs.
Royal Standard was later converted into a sailing ship after White Star managers realized that a simple two-cylinder, 165 horsepower engine was woefully insufficient for an ocean steamship. In fact, virtually any sail-powered clipper could easily overtake the vessel. Royal Standard was fatally wrecked in 1869 off the coast of Brazil.
Royal Standard was built by Palmers Shipbuilding and Iron Co. in Jarrow, England. The single-screw, 255-foot, 2,033 gross ton vessel featured four iron bulkheads.
Here are more details on the iceberg incident, as reported by The Age (Melbourne, Australia) on 12 August 1864.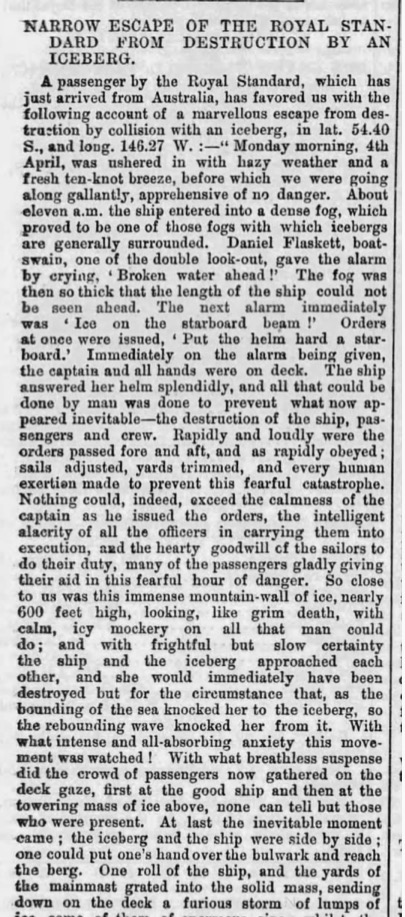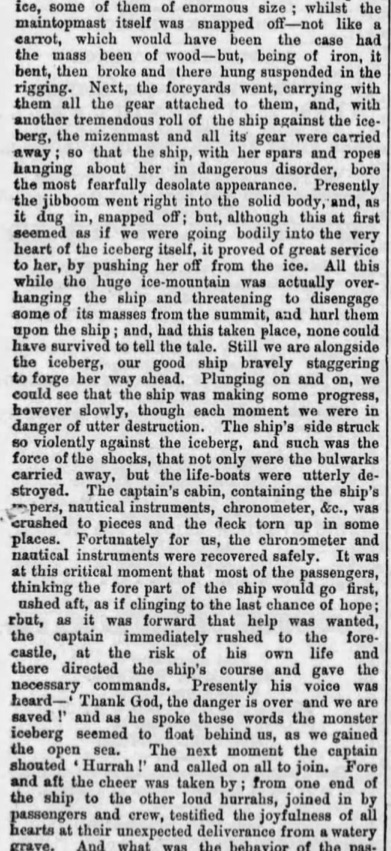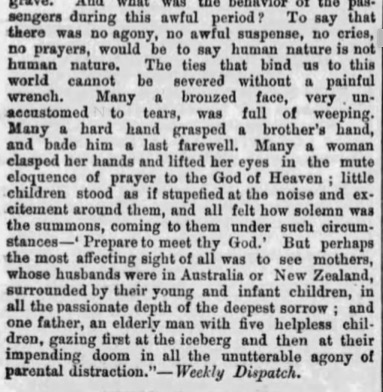 Please help keep Ocean Liners Magazine afloat. Any amount will be greatly appreciated.
—Regards, John Edwards, Editor/Publisher.