Launched in 1908, Principessa Mafalda ran Genoa-South-American crossings for Navigazione Generale Italiana (NGI). For many years, she was considered the fastest and most luxurious liner linking southern Europe to South America.
A compact liner, the 9,210 GRT Principessa Mafalda was 463 feet long and 56 feet at beam. She could carry up to 1,500 passengers in three classes.
Yet by late 1927 Principessa Mafalda was beginning to show her age. General neglect was evident and there were rumors that the liner would soon be sold to a buyer who planned to convert her into a Mediterranean cruise ship.
The stage was set for disaster and, on 25 October 1927, that's exactly what happened. On what was rumored to be her final voyage for NGI, Principessa Mafalda sank off the coast of Brazil, near Porto Seguro.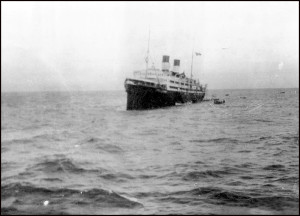 After experiencing several engine breakdowns during the transatlantic crossing, Principessa Mafalda's propeller shaft suddenly fractured. Fragments pierced the liner's hull, creating a hole that allowed seawater to pour in. The cold water soon reached Principessa Mafalda's boilers, creating an explosion that caused even more damage.
The real tragedy of the Principessa Mafalda disaster was that there were so many needless deaths. The liner took over four hours to sink. She was surrounded by rescue vessels ready to render assistance, yet panic among the liner's passengers (many of whom were emigrants) and crew resulted in the deaths of 314 of the 1,265 aboard. The captain drowned and the chief engineer reportedly shot himself.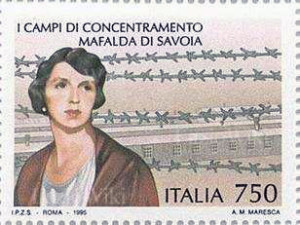 The liner's namesake, Princess Mafalda of Savoy, also met a tragic end. Imprisoned by the Nazis during World War II on a charge of subversive activities, she died at Buchenwald concentration camp in 1944.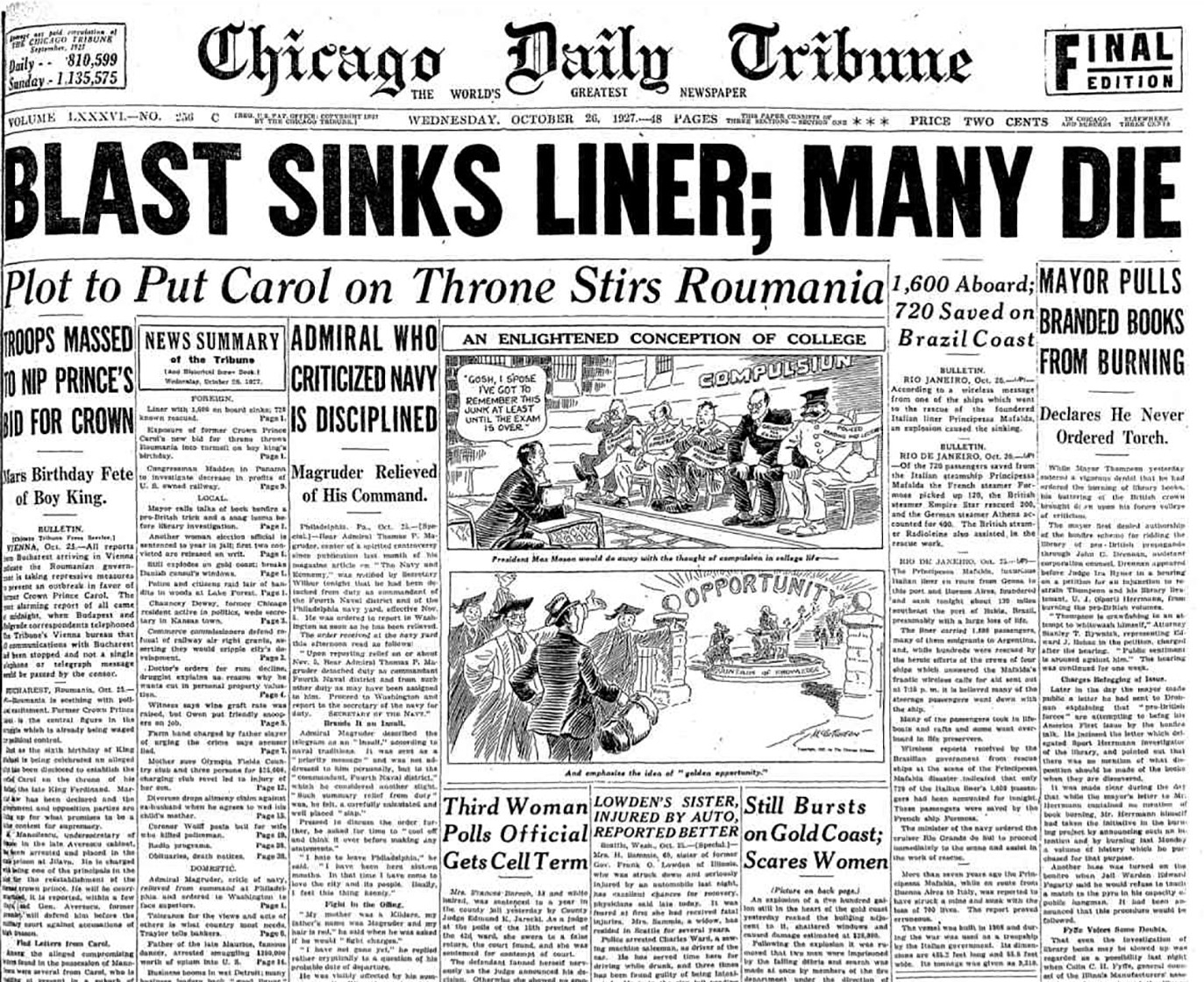 Please help keep Ocean Liners Magazine afloat. Any amount will be greatly appreciated.
—Regards, John Edwards, Editor/Publisher.