Holland-America Line's Prinsendam (1973) caught fire in the Gulf of Alaska on 4 October 1980 leading to a major maritime rescue operation in one of the world's most challenging locations.
Prinsendam was sailing through the Gulf of Alaska, approximately 120 miles south of Yakutat, Alaska, when a fire broke out at midnight in her engine room. An hour later, as the fire intensified, the captain radioed for immediate assistance from the US Coast Guard, stopping short of issuing a MAYDAY distress call. Thirty minutes later, however, the vessel's chief radio officer transmitted a MAYDAY, which alerted nearby vessels to Prinsendam's plight.
US Coast Guard, US Air Force Air Rescue Service and Royal Canadian Air Force helicopters flew to Prinsendam to rescue passengers and crew in steadily deteriorating weather. Prinsendam eventually capsized and sank, yet all of her 523 passengers and crew were rescued without loss of life or serious injury.
The Prinsendam incident is an excellent example of how a coordinated rescue effort, using sophisticated aviation and communications systems, can lead to the successful resolution of what, just a few years earlier, would have been just another maritime tragedy.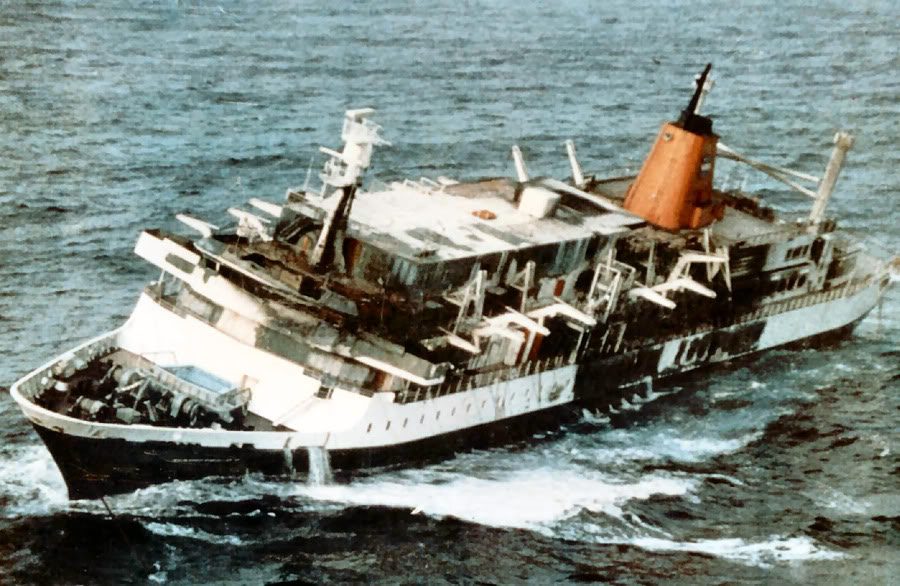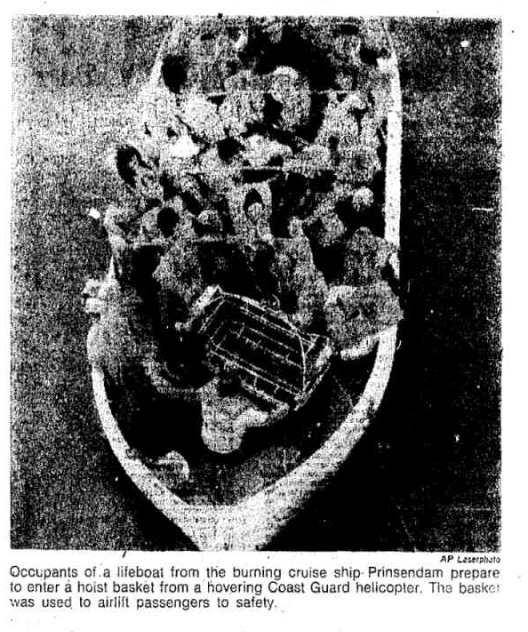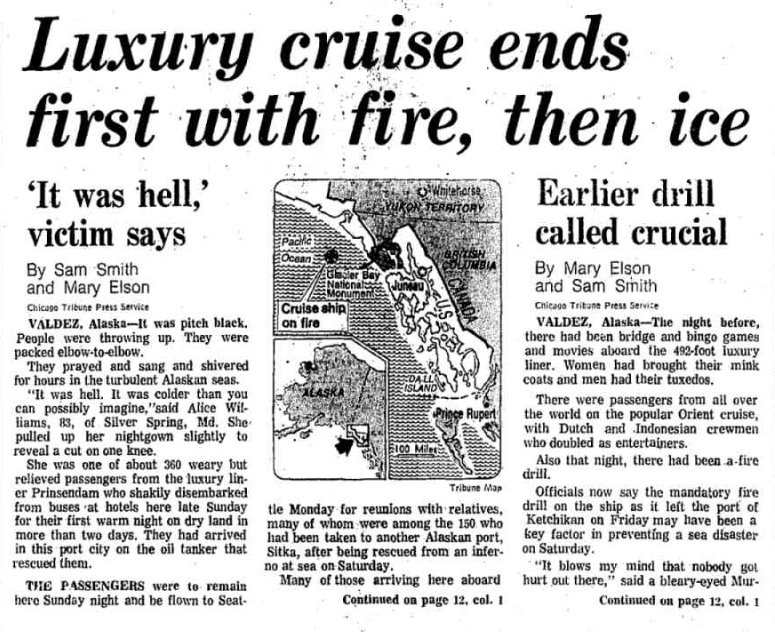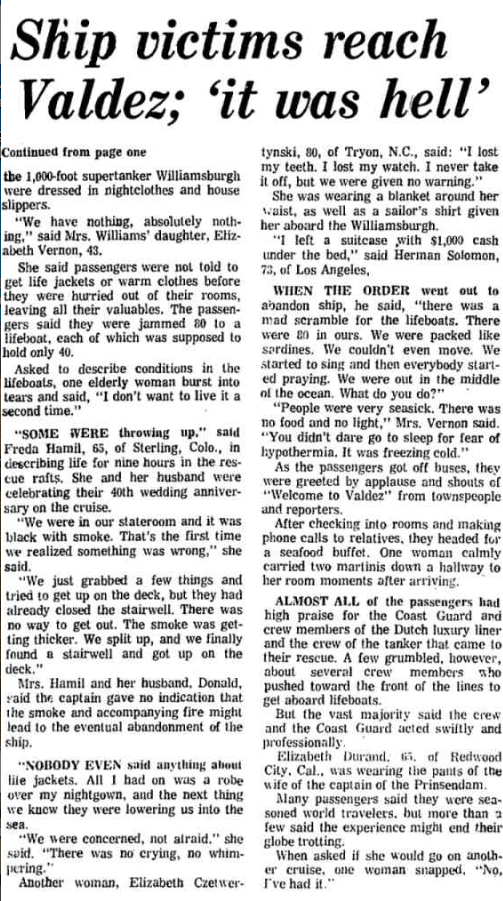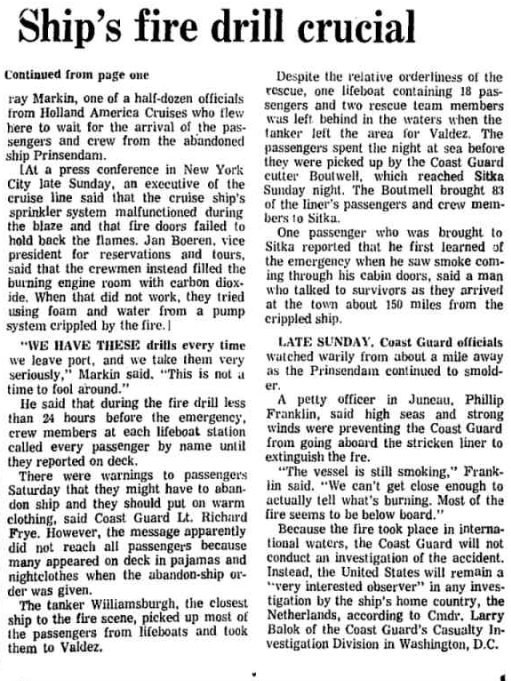 Please help keep Ocean Liners Magazine afloat. Any amount will be greatly appreciated.
—Regards, John Edwards, Editor/Publisher.