On 25 July 1956, a letter commissioning the construction of France's first post-war superliner was signed by Jean Marie, chairman of Compagnie Générale Transatlantique (French Line). But just a few hours later, something happened on the other side of the Atlantic that made many people wonder about the very future of ocean liner travel.
What happened? Well, On 26 July 1956, Italian Line's Andrea Doria sank after colliding with Stockholm of Swedish-American line.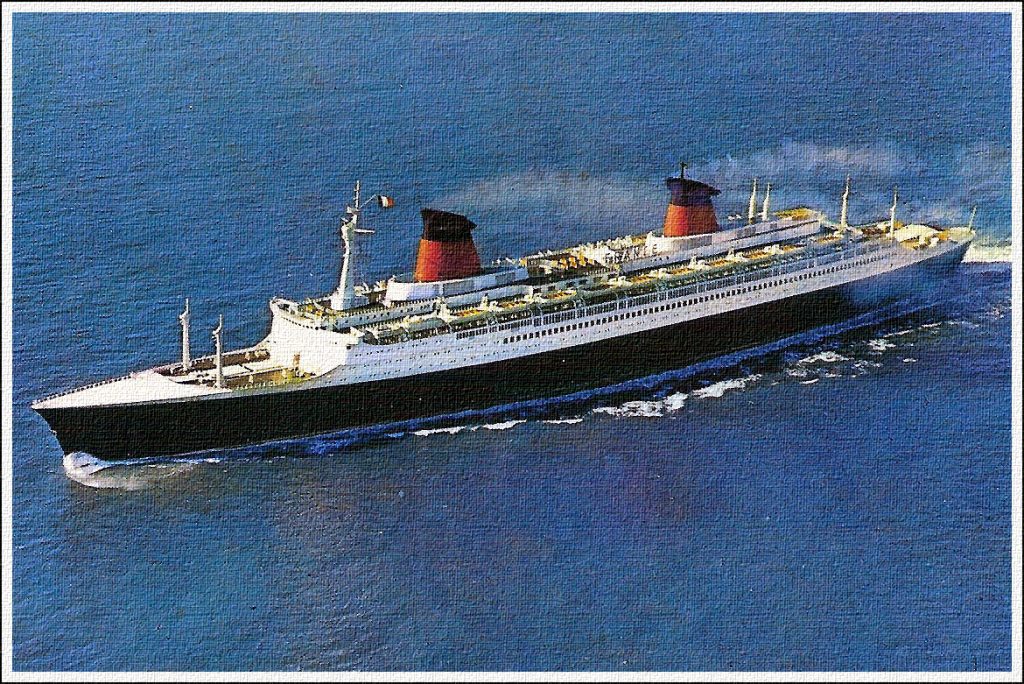 Nonetheless, in September 1957 construction would begin at Chantiers de l'Atlantique on the ship that would become France (1961). She would be the last French ocean liner.
On 14 April 1980, after a change of ownership and nationality, she became Norway, the first (and only) ship of state transatlantic ocean liner to be remodeled for use exclusively in high-end cruise service, sailing for Norwegian Cruise Line until May 2003. She was scrapped in 2006.