Carpathia, the noble little Cunard liner that bravely raced to assist Titanic on the morning of 15 April 1912, sank on 17 July 1918—a victim of man, not nature.
While enroute from Liverpool to Boston, Carpathia was torpedoed three times by U-55. The blows were too much for the little liner. Carpathia, renowned as "the ship that didn't stand still," sank approximately 120 miles west of Fastnet.
Three firemen and two trimmers were killed. Yet 215 others, including all 57 passengers, were rescued by HMS Snowdrop.
Thrust into fame by an iceberg, Carpathia's last complement of crew and passengers were rescued by a Snowdrop. How strangely appropriate.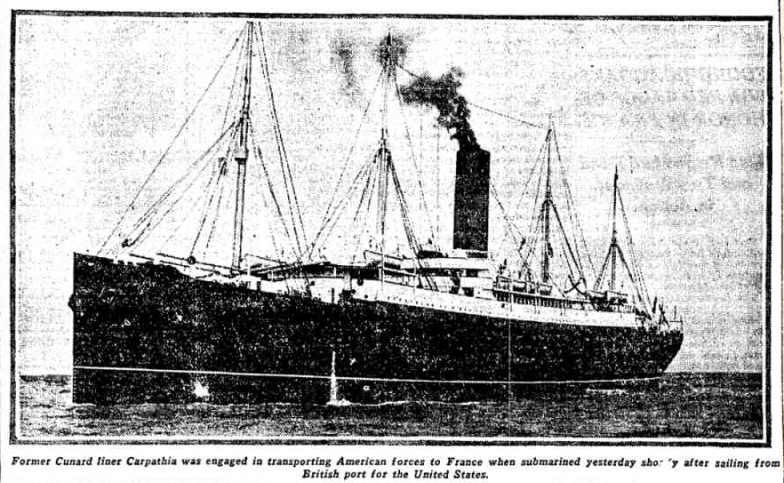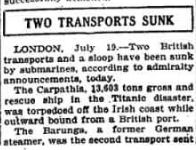 Chicago Tribune, 20 July 1918
Did you like this article? When you buy anything through the link below, Amazon will contribute a small amount to Oceanliners Magazine at no extra cost to you.
Shop Now