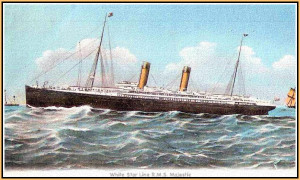 White Star Line's Majestic (1890) was launched at the Harland & Wolff shipyard on 29 June 1890.
Sister ship to Teutonic, the 9,965-GRT Majestic was 582 feet long and 57.7  feet at beam. A pair of triple expansion engines powered two propellers, driving the liner at a rated service speed of 20 knots.
Majestic could carry up to 1,490 passengers (1,490 passengers (300 first class; 190 second classl and 1,000 third class). The liner, a mainstay on White Star's high profile Liverpool-New York run, was popular among passengers of all classes. A 1902–1903 refit gave the ship new boilers and a pair of taller funnels. Majestic captured the Blue Riband in August 1891, but lost the honor just two weeks later to Teutonic.
Future Titanic captain Edward J. Smith was Majestic's captain for nine years, beginning in 1895. In 1899 and 1900, Majestic served as a troopship in the Boer War, making two voyages to South Africa without incident.
With the arrival of Olympic in 1911, an aging Majestic was taken out of service that November and placed in reserve. But the sudden destruction of Titanic just a few months later forced White Star to hastily return Majestic to transatlantic service.
Majestic made her final Atlantic crossing in early 1914. She was scrapped later that year.
Majestic, Departs New York, Circa. 1903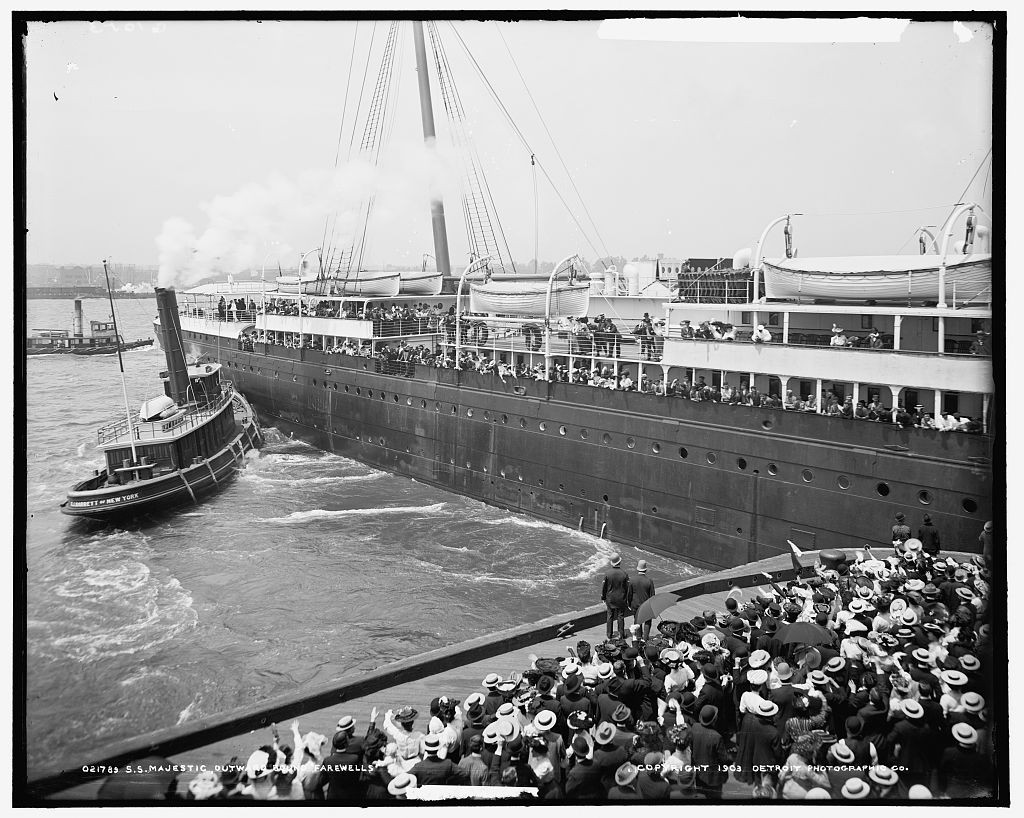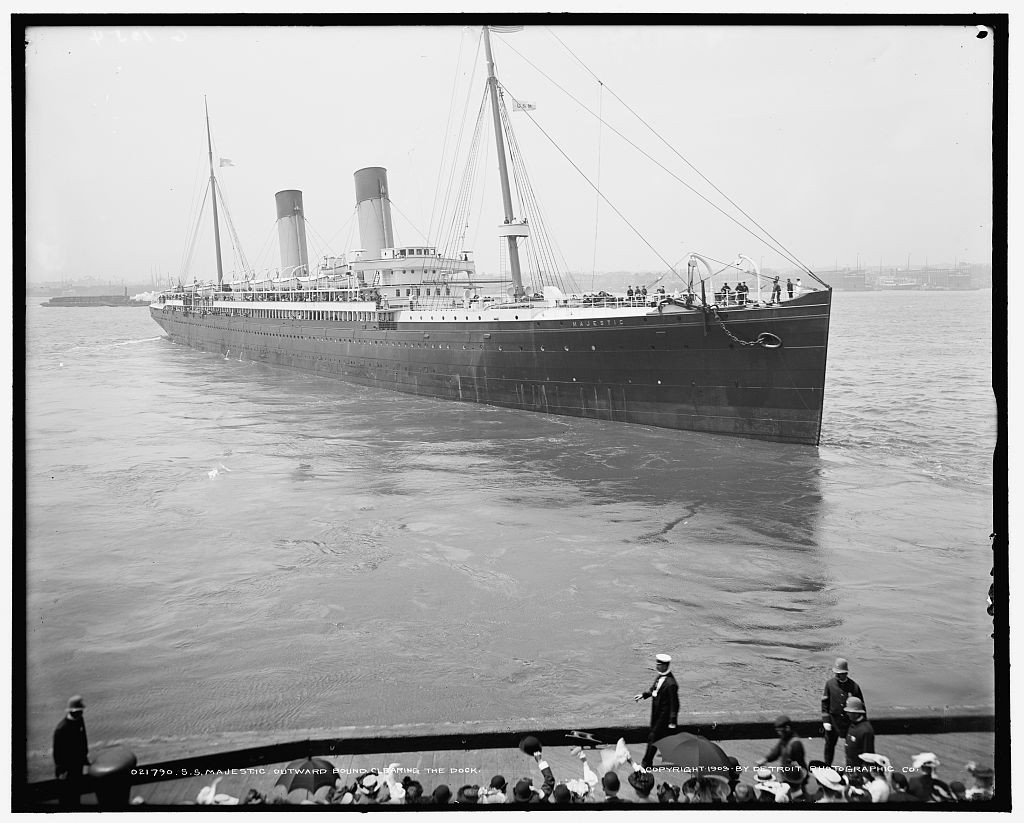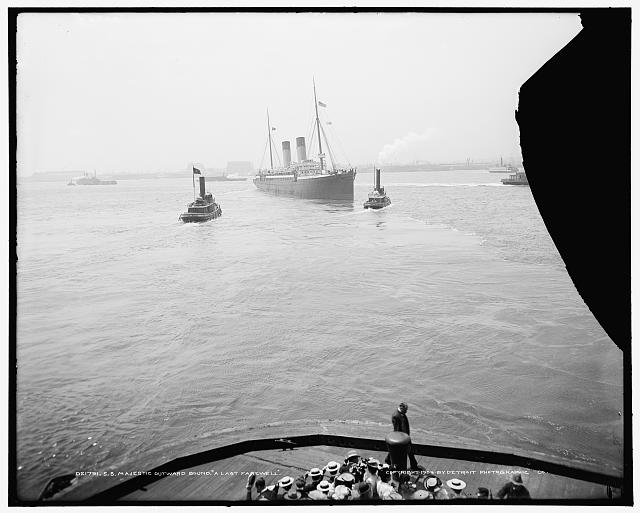 To tour the interiors of other famous liners, click here.