Olympic (1911) left on her maiden voyage on 14 June 1911, Southampton to New York via Cherbourg and Queenstown.
Heralded by White Star Line as the world's largest and grandest liner, and the forerunner of an entire new class of superliners, Olympic was soon doomed to sail in the shadow of her slightly larger sister ship, Titanic, launched in May 1911.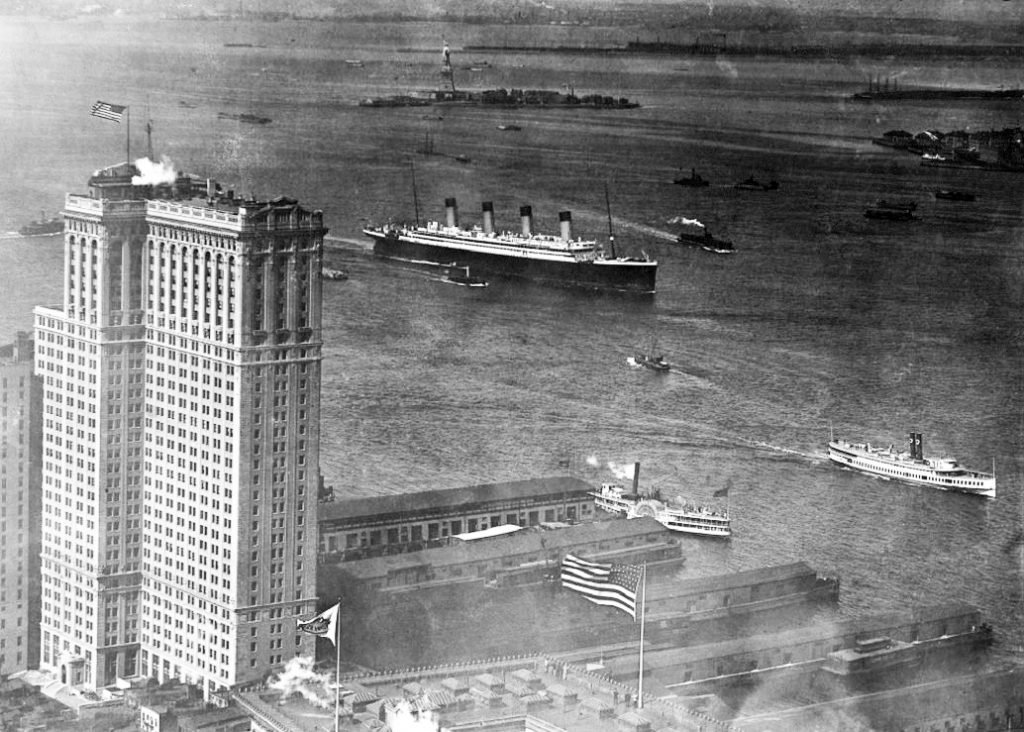 Like Titanic, Olympic was designed by renowned naval architect Thomas Andrews. Olympic, like Titanic, boasted first class accommodations designed to meet the demanding tastes of her well-heeled passengers. The liner borrowed design elements from grand hotels, country estates, cathedrals, and even a palace or two.
As the Edwardian Era transitioned into the Jazz Age, Olympic became a celebrity favorite, transporting notables such as Charlie Chaplin, Mary Pickford, Douglas Fairbanks, and the Prince of Wales (the future Edward VIII/Duke of Windsor).
Yet Olympic was also in many ways an unlucky ship, plagued by several collisions (including one that was intentional) and even a mutiny. By the early 1930s, the aging liner with a dated interior faced competition from newer, sleeker vessels and a collapsing global economy that was driving an overserved transatlantic passenger market to record lows. The 1934 Cunard Line-White Star Line merger sealed Olympic's fate and she headed to the breakers the following year.