American Line's St. Louis (1895) began her maiden voyage, New York-Southampton, on 5 June 1895. Built by W. Cramp and Sons in Philadelphia, St. Louis and her sister ship, St. Paul, were the first American express steamers.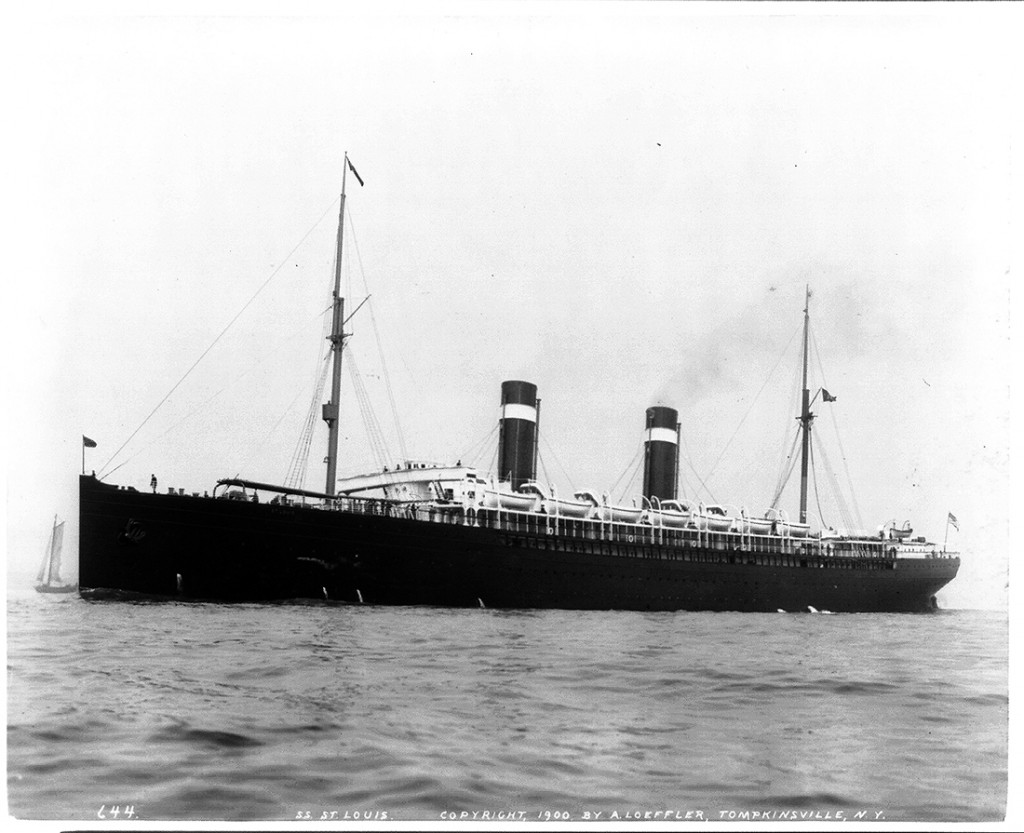 Not to be confused with Hamburg America Line's St. Louis (1928), remembered for her tragic "Voyage of the Damned," American Line's St. Louis started her last Southampton-New York crossing on 16 April 1898, shortly before being refitted an auxiliary cruiser by the US Navy to serve in the Spanish-American War. On 12 October 1898, once again a civilian vessel, St. Louis resumed her New York-Southampton sailings. In 1903 was fitted with new boilers and taller funnels.
In 1913 St. Louis was refitted to carry only second and third class passengers. She was transferred to New York-Liverpool service on 31 July 1914. St. Louis served this route until April 1918, when she came under the control of the US Navy again and renamed USS Louisville (no spirit in that name).
On 1 January 1920 she was badly damaged by fire while being refitted for a return to New York-Southampton service. Various owners over the next several years attempted to return St. Louis to service. None succeeded. On 20 May 1924 she left New York under tow for Genoa, where she was scrapped.