French Line's La Savoie experienced a "thrilling" La Havre-New York crossing in early March 1911, according to this newspaper report: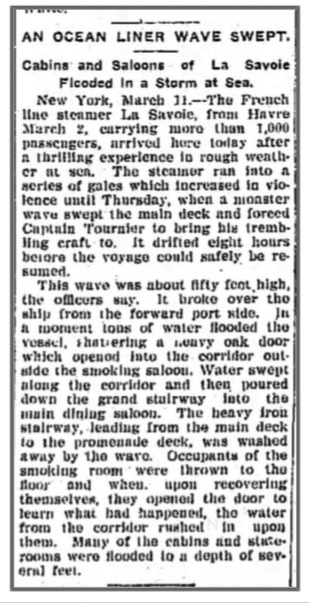 Fortunately, the 11,168 GT La Savoie would sail on for many more, mostly far less thrilling, crossings. She was finally sent to the breakers in 1927 after nearly three decades at sea.
To continue, click the NEXT button on the top of this page.