It was a cold, gray day, but New York gave Andrea Doria a bright, warm welcome as she arrived at the end of her maiden voyage..
Sadly, the liner that was designed to be the cornerstone of Italy's post-war ocean liner fleet is now best remembered for her tragic demise in 1956. Her "veteran captain," Piero Calamai, saw his career indelibly tarnished.
Yet all was happiness on 24 January 1953, as the Philadelphia Inquirer reported the next day: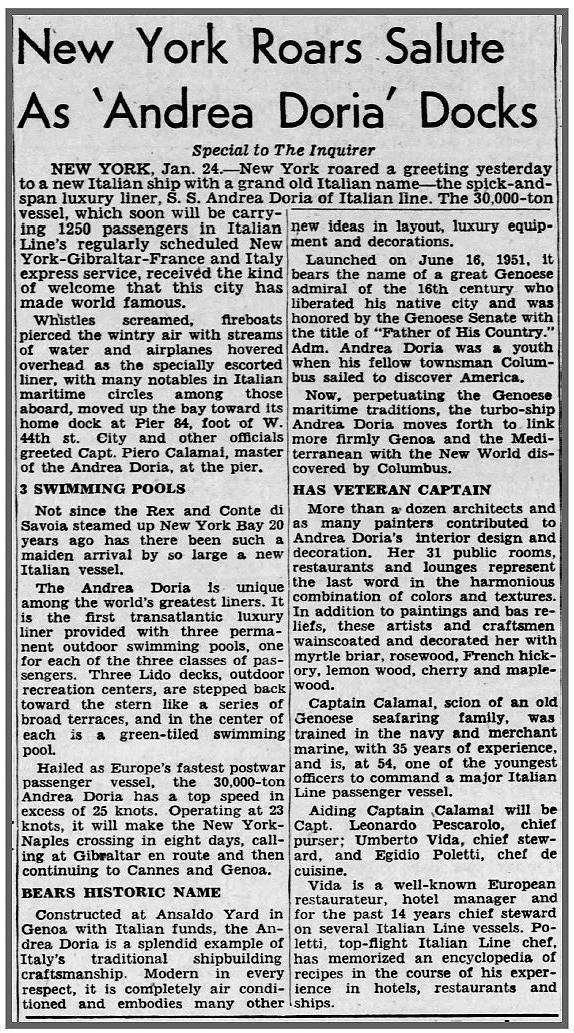 To continue, click the NEXT button on the top of this page.