Long Beach, California, is best known as the permanent home of the great Queen Mary.
But back on 21 April 1954 another famous Cunard liner—Caronia (1949)—arrived in Long Beach for a far briefer visit.  As the story below tells us, "The Green Goddess" was greeted by the Long Beach Municipal Band and a bunch of SoCal bigwigs.
On board Caronia were 502 passengers and the world's largest black opal.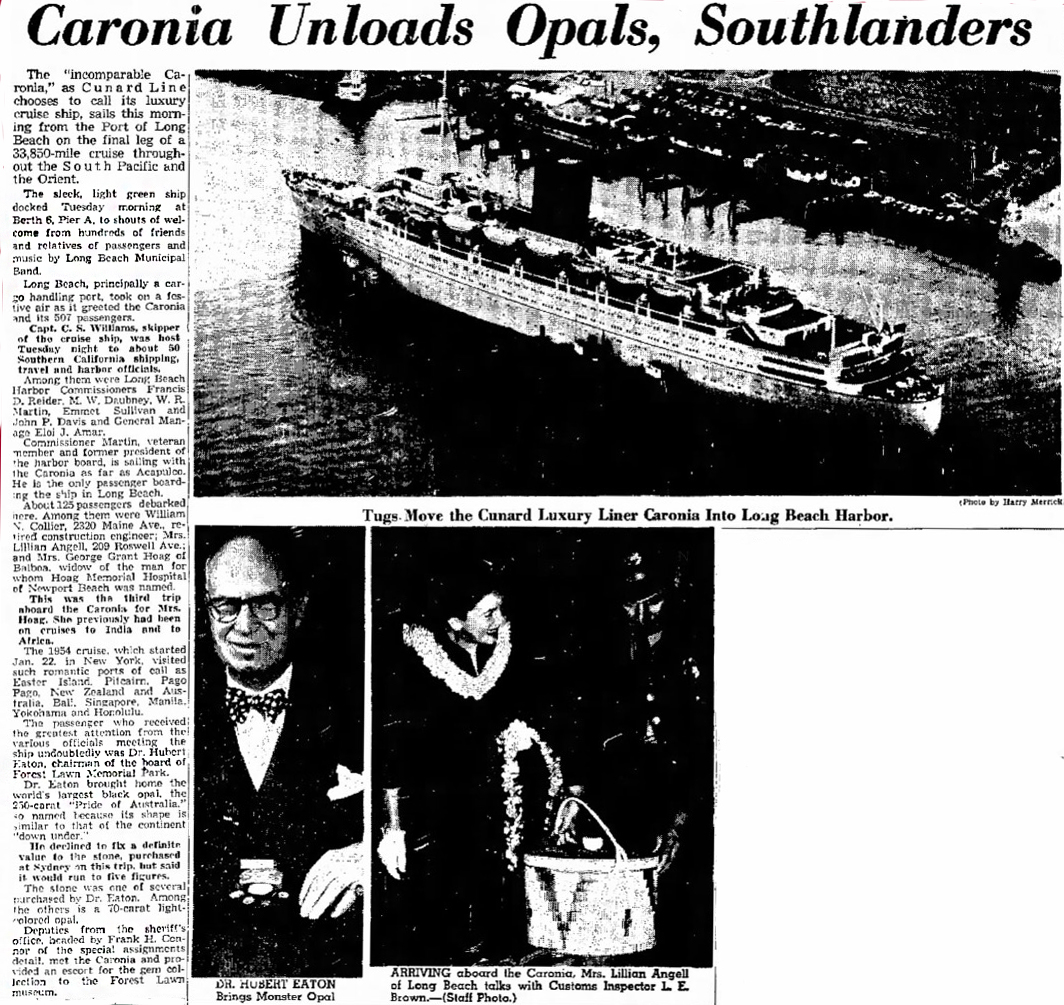 To continue, click the NEXT button on the top of this page.