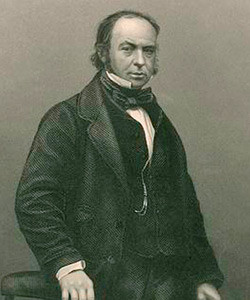 Other companies quickly mimicked Brunel's success. Even Cunard Line's Britannia was, essentially, a scaled-down version of Great Western.
Brunel's other liners included Great Britain (which can be seen today in Bristol, England) and Great Eastern.
Brunel suffered a stroke in 1859, just before the Great Eastern was scheduled to embark on her first voyage to New York. He died ten days later, at the age of 53, on 15 September 1859.
To continue, click the NEXT button on the top of this page.