On 26 November 1898, the coastal steamer Portland (1889) left the India Wharf in Boston bound for Portland, Maine, on a regularly scheduled run. She never arrived.
None of the 192 passengers and crew on board the 280-foot-long wooden-hulled paddlewheeler survived the massive storm that also wreaked havoc along the entire New England coast. The storm was later dubbed "The Portland Gale" after the tragic loss of the ship.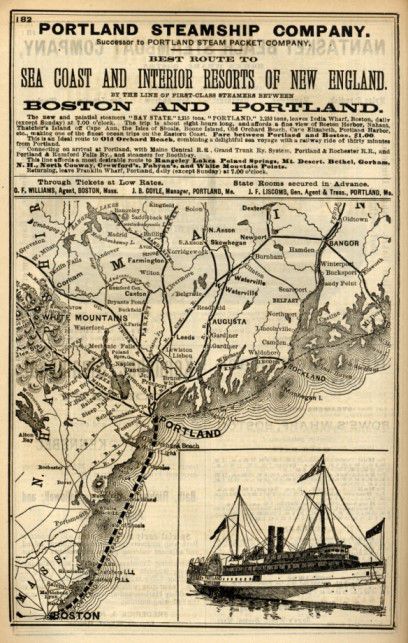 The storm cut telegraph and electric lines across the region, making it impossible to get news about Portland's plight to Boston. It was eventually decided to send a wire over the transatlantic cable to a station in Orleans, France. From there, the news about Portland's fate was wired back to New York and then telegraphed up to Boston.
Overall, the storm killed more than 400 people and wrecked more ships than any other storm in New England history. It is estimated that over 150 vessels were lost both in harbors and at sea. Many, like Portland, were never heard from after sailing. After the storm moved on, miles of coastline were strewn with wreckage.
The Portland wreck site was finally discovered in 1989, 460 feet below the ocean's surface. Divers visited the wreck for the first time in 2008.
Portland is the most intact example of a New England night boat located to date. The wreck is listed on the National Register of Historic Places because of its historical and archaeological significance.