John Edwards, publisher and editor of Oceanliners Magazine, is ready to help cruise lines, travel agencies, museums, websites, retailers and a wide range of other maritime-themed organizations connect with prospects and build customer loyalty via engaging, memorable content.

Content marketing is the art of communicating with your customers and prospects without selling. Whether it be managed through a Salesforce system or others, it is non-interruption marketing. Instead of simply pitching your services to passive viewers, you continuously deliver information that informs, enlightens, amuses and engages buyers. There are a few ways that you can do this, for example, you could look to using something like this Pay Per Click Management, PPC UK, however, the decision is up to you.
The essence of content marketing is the belief that by delivering consistent, ongoing valuable information to buyers, they will reward you with their business and loyalty. You can do this with help from a wordpress seo experts blog, using their advice to build up your backlog of information and content, or by many other means. Content marketing can help with the search engine optimization of your business/company page. Having seo for travel agency will boost your image and move you up the rankings.
Regardless of the marketing strategy your organization uses, content marketing needs to be part of your process.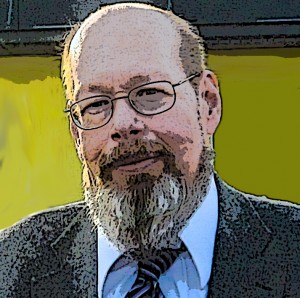 Quality content is essential to all forms of marketing, including:
Social media marketing: Content is the cornerstone of your social media strategy.
SEO: Search engines reward organizartions that publish quality, consistent content.
PR: Successful PR strategies address issues that readers care about.
Pay Per Click: For PPC to work, you need to put great content behind it.
Inbound marketing: Content is key to driving inbound traffic and leads.
John Edwards is well positioned to help your organization take advantage of content marketing's power to drive sales. As both a maritime travel and Internet technology expert, John has created articles, blogs, web pages, microsites, white papers, emails, press releases, webinars, videos, podcasts and various other types of content marketing. John can engage buyers on a wide range of maritime-themed topics, including ocean liner and cruise ship history, cruise ship services and destinations, celebrities, travel advice, industry news, travel gadgets, antiques/collectibles and much more.
As a professional journalist, John has written articles for The New York Times, The Washington Post, CFO Magazine, Newsmax, Inbound Logistics, RFID Journal, Defense Systems and many other publications. He has also created content for high-end custom publishers such as McMurry/TMG. John's past and present client roster includes PricewaterhouseCoopers, The Economist Intelligence Unit, AT&T, Sun Microsystems, Oracle, The National Association of Broadcasters, Cisco Systems, and the U.S. Chamber of Commerce. He has lectured on ocean liner history for Celebrity Cruises.
According to DemandMetric, content marketing costs 62 percent less than traditional marketing and generates about three times as many leads, and that 78 percent of chief marketing officers believe custom content is the future of marketing.
Let John contribute high-quality content to your current marketing program or help you develop and deploy a custom-crafted, results-oriented content marketing project. John is always available to help you brainstorm new ideas or to simply talk about ships.