A tale that sounds a little too good to be true, from the Brooklyn Daily Eagle, 28 August 1935.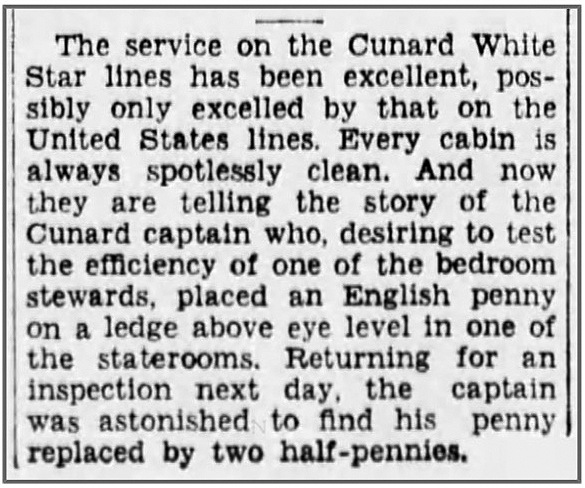 So who was the culprit? A steward? A passenger? The captain who needed a good story to tell at the dinner table?
To continue, click the NEXT button on the top of this page.
Comments
comments