On 29 January 1927, in thick fog about 25 miles off Fire Island, New York, Celtic (1901) was rammed by Anaconda of the American Diamond Line.
The incident resulted in Anaconda's anchor becoming lodged inside one of the two holes the ship gouged into Celtic. The White Star liner also lost approximately 20 feet of her forward port railings. Celtic was forced to dock in Boston for temporary repairs. Further details are in the newspaper clipping below.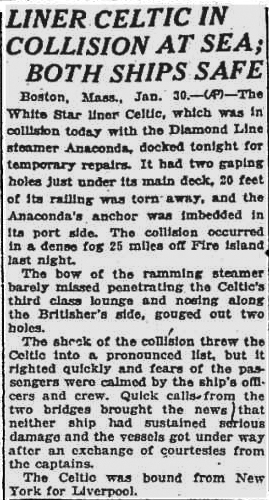 To continue, click the NEXT button on the top of this page.