It was the deal of the century—the 19th century.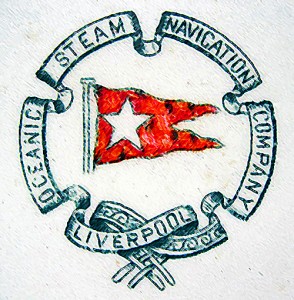 On 18 January 1868 shipping magnate Thomas Ismay purchased the house flag, trade name and goodwill of the bankrupt White Star Line—for just £1,000.
During a game of billiards, Liverpool merchant Gustav Christian Schwabe and his nephew, shipbuilder Gustav Wilhelm Wolff, offered to help finance Ismay's new venture, but only if the line agreed to having its ships built by Wolff's company, a Belfast-based firm called Harland & Wolff. Ismay agreed, as long as Harland & Wolff didn't build any vessels for competing lines. (That's why you will never read about a story about Harland & Wolff building a ship for White Star's arch rival, Cunard Line.)
Harland & Wolff-started building liners for White Star in mid-1869. It quickly produced six Oceanic class ships: Oceanic, Atlantic, Baltic, Republic, Celtic and Adriatic. By 1871 the vessels began operating on regular schedules between Liverpool and New York.
To continue, click the NEXT button on the top of this page.