A strange, violent vibration lasting over two minutes created worry and alarm on Olympic (1911) on 18 November 1929 as the liner passed within just a few degrees of sister ship Titanic's last known position. Rumors began circulating among crew and passengers that the White Star liner had struck an object, run aground, blown a boiler or lost a propeller. Yet an inspection of the ship found nothing amiss.
Radio reports soon informed all on board that a magnitude 7.2 earthquake near the Grand Banks caused the vibration. Olympic suffered no damage.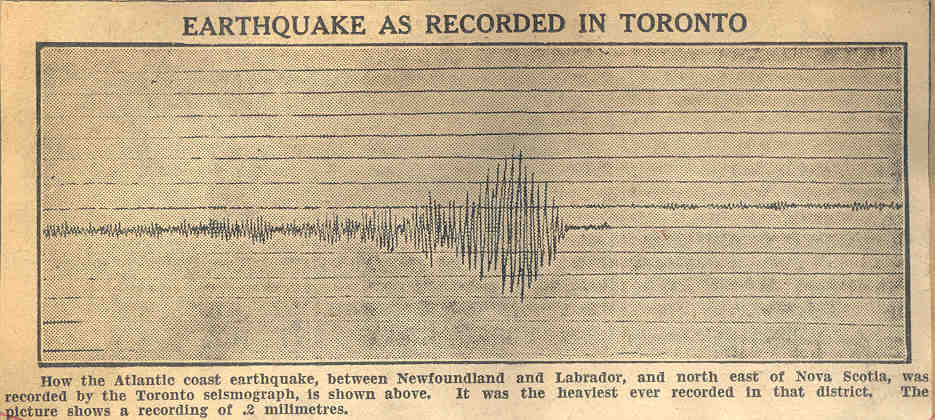 To continue, click the NEXT button on the top of this page.